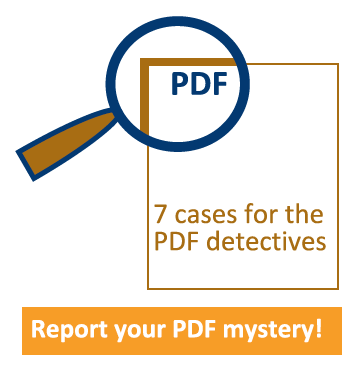 Our CEO is preparing a talk for the educational day at the PDF Days, entitled "7 cases for the PDF support detectives." The idea is to select 7 mysterious PDF problems he encountered in the last 15 years.
We would like to hear your stories. Do you think the "blank page problem" deserves a place in the top 7? Did you ever encounter a form that couldn't be filled out? Did you ever add a Watermark that didn't show up on any page of the document?
Report your PDF mystery today!
---