Why you can be like Zuckerberg
Image
Bruno Lowagie
Founder
Founder of iText PDF Library and the company.
Natural Language Processing
Topic: Natural Language Processing
Speaker: Joris Schellekens
Event: Great Indian Developer Summit 2017
Image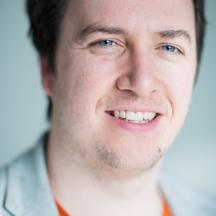 Joris Schellekens
Software Engineer
GIDS 2017: The Great Indian Developer Summit - pre-event
10th Anniversary
The Great Indian Developer Summit (GIDS) celebrates its 10th anniversary, and just like last year, iText will be present in Bengaluru as a sponsor of the event. On the Java Day, Bruno Lowagie will bring a keynote entitled "How to become the Indian Zuckerberg!" On the Big Data day, Joris Schellekens will have a talk about "Natural Language Processing."
Win half price off
Last year, we had a great time, introducing the release of iText 7 and talking about the pdfCalligraph add-on. We're sure that this year's edition will be fantastic too. If you want to meet us on the Java Day of the event, you can register two ways: With your Linkedin Profile or on our Website! We can offer 10 tickets for Wednesday April 26 at half price; that is 2,500 INR instead of 5,000 INR. Starting on March 15, we will pick a winner every Monday, Wednesday, and Friday.
GIDS 2017
CV Raman Rd 560012 Bengaluru