Get a firsthand demo of how a large global enterprise aims to create up to 6 million documents a year, using a wide array of different templates and languages, and performing efficiently in a decentralized landscape using business events as triggers within its global organization.
This webinar will introduce a powerful symbiosis between Microsoft Dynamics ERP and two powerful high-level tools: iText DITO & Cymo. Learn how you can unburden your developers, and step away from fat clients with huge footprints or fragmented legacy systems.
Image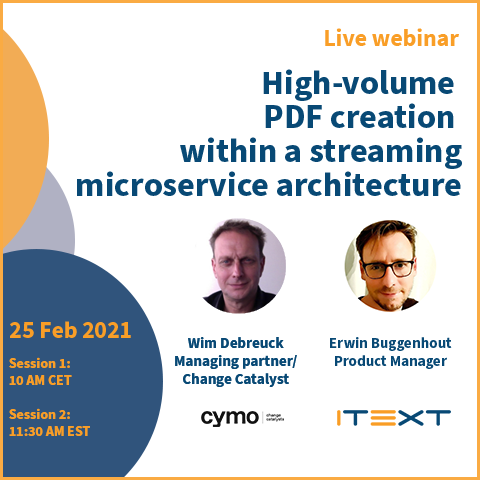 Erwin Buggenhout
Erwin Buggenhout's main area of expertise is management of document generation and CCM solutions for medium sized business and enterprise. He is a technology-to-business translator with great experience in assisting and inspiring organizations to digitally transform their document-centric business processes.
Image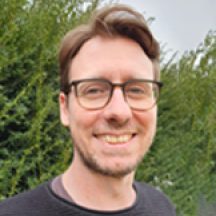 Erwin Buggenhout
Product Manager
Wim Debreuck
Wim's mission is to explore strange new Behavior, to seek out new Specification and new Business Value and to boldly Design New Systems where it matters. Managing Partner Debreuck Neirynck Founder / Managing partner at Cymo - Solution/Integration architect at mateco Holding.
 
Cymo offers companies a jumpstart to transform business by incorporating streaming event-driven architectures. Enabling rapid metamorphosis of existing landscapes, Cymo is strongly geared towards sustainability in both business & ecosystem. Cymo has years of experience with architecting systems and can provide comprehensive managed and consulting services for your timeline and budget.
Image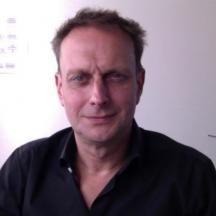 Wim Debreuck
Managing partner/Change Catalyst