Join us LIVE
Introducing iText pdfOCR: Enabling text recognition in scanned documents, PDFs and images
Extracting information from scanned documents or archiving documents correctly is a need which occurs often in document management environments. Join iText for a webinar about OCR and PDF and learn how to get started with text recognition, and using searchable, accessible PDFs to benefit your document workflows.

What will you learn?
About iText pdfOCR and its place within the iText framework.
Practical use cases for recognizing text in scanned documents, PDFs and images and producing a searchable PDF/A compliant file suitable for long-term archiving.
Image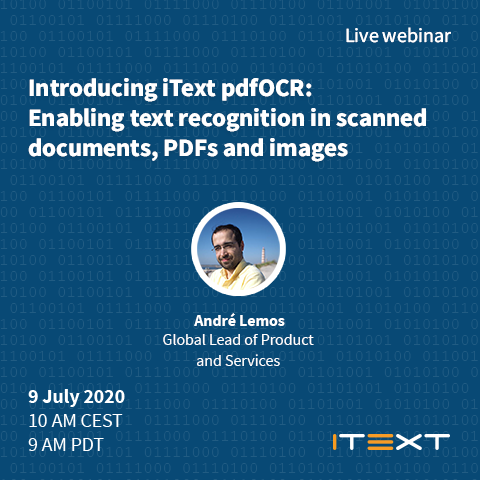 André Lemos
André Lemos is the Global Lead of Product and Services at iText, a leading technology company active in the digital documents space. iText's flagship product is iText 7, an open source library to create and manipulate PDF documents in Java and .NET (C#).
André has a strong development background, and has been involved in product management for 9 years in areas ranging from health, physiotherapy and biosignals research.
Image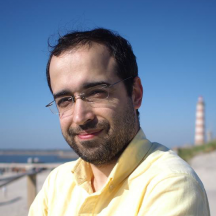 André Lemos
Global Lead of Product and Services