The web has changed the way we look at documents. Increasingly, content is consumed on devices with wildly differing form factors. The need for content to adapt to diverging screen sizes will only increase as mobile devices displace traditional desktops and laptops. It is a common misconception that PDFs cannot be responsive. 
However, an algorithm recently developed by the PDF Association makes great strides for turning well-crafted PDFs into responsive documents. The algorithm, as implemented in ngPDF and powered by iText 7, takes the idea of text reflow in PDF one step further, by automatically turning them into first-class HTML documents without manual intervention. 
Join us for a live 30min webinar in which experts from iText and Dual Lab will: 
- Guide you through the history of semantic PDF; how we got from Tagged PDF to ngPDF today.  
- Take a deep dive into the ngPDF internals, showing how it automatically transforms PDF into responsive HTML.
Image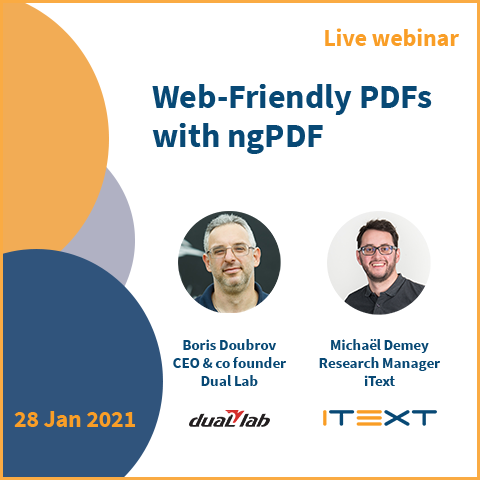 Michaël Demey
With interests including Open Source software and licenses, Michaël has been a developer at iText Software since 2011. After almost a decade of working closely with PDF, he has a keen insight into its uses in the real world. When he's not looking at PDF syntax, he likes to play music and (tries to) develop games.
Image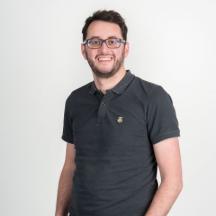 Michaël Demey
Research Manager
Boris Doubrov
Boris Doubrov is the CEO of Dual Lab, a company specializing in product development services in the areas of Computer Graphics, CAD/CAM Modelling and other Science-intensive areas. Boris Doubrov holds a PhD in Mathematics and has been working for more than 20 years in PDF technologies as a software developer, a project manager, and a business owner.
Boris is an active participant of the ISO activity on PDF standards development and led technical development of veraPDF, an open-source industry-supported PDF/A validation tool.
Image
Boris Doubrov
CEO & co-founder Dual Lab