NDC Sydney 2019
Since its start-up in Oslo 2008, the Norwegian Developers Conference (NDC) quickly became one of Europe`s largest conferences for .NET & Agile development. Today NDC Conferences are 5-day events with 2 days of pre-conference workshops and 3 days of conference sessions. From 14-18 October 2019, Hilton Sydney will host the 4th annual NDC Conference in Australia. NDC Sydney is a five-day event with the same format as its European sisters NDC Oslo and NDC London.
 
Image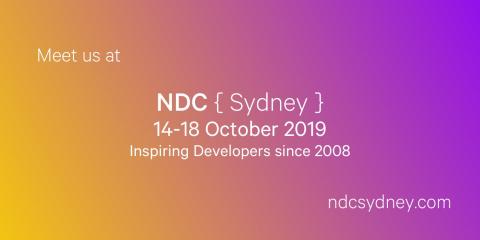 The conference will feature 5 tracks covering topics such as:
.NET - Agile - C++ - Cloud - Database - Design - DevOps - Embedded - Front-End Framework - Fun - Functional Programming - Gadgets - Internet of Things - JavaScript - Microsoft - Mobile - People - Programming Languages - Security - Techniques - Testing - Tools - UX – Web and more.
iText at NDC Sydney
Our developers will be present at NDC Sydney. We happily invite you to stop by our booth (#1) if you'll also be attending. We'd love to chat with you!
"Access All Areas: Making Accessibility More Accessible"
iText Talk at NDC Sydney
We're pleased to announce André Lemos, our Product Manager will be speaking about "Access All Areas: Making Accessibility More Accessible". In his talk, he will demonstrate typical document accessibility cases found in the wild and discuss mitigation strategies. He will also discuss how the vast amount of existing digital information (whether it is in HTML, PDF form, or others) can be made available to a much broader audience.
Image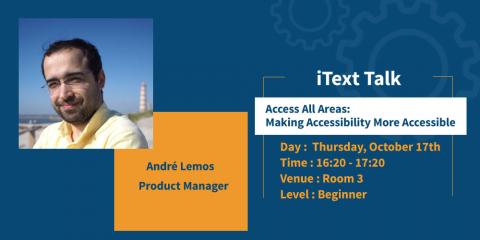 NDC Sydney 2019
488 George Street 2000 Sydney