Who should visit and why?
Open Source India
Software Developers
Update yourself on latest technologies, tools & best practices emerging from the field of Open Source. Network with peers and industry gurus.
DevOps
Get updated on latest solutions and stacks available for you to manage DevOps better.
IT Infra Managers
Discover latest Open Source solutions and tools that are empowering you to manage IT better. Listen to your peers sharing their experience with Open Source.
Sr Tech Decision Makers
Make informed decisions on which technology stacks, solutions and partners to bet upon—for future growth of your organisation.
Sr Business Decision Makers
Grow your business using Open Source. Discover new partners and principles to do business with.
Community Members
Academicians, enthusiasts, DIYers—are essential to the buzz of OSI. Volunteer to promote the projects you believe in
Image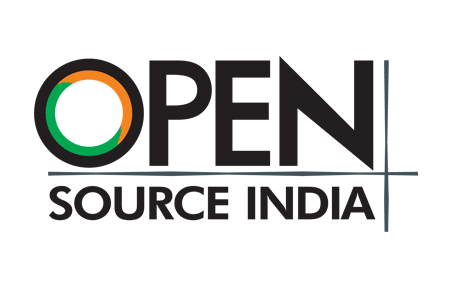 iText at Open Source India
Each year, more and more open source software is being utilized. There are hundreds of open source licenses, and companies keep changing those licenses. You may be at risk and have security issues if you (and your company) are using open source software which is not known, nor correctly licensed.
How do you keep track of it all to make sure you and your users are properly protected? Do you have the protections in place to make sure you are using open source software properly?
During this discussion I'll try to give input on these issues and bring some usefull tips and tricks for Software engineers, IT managers, procurement managers, legal officers, IT auditors and others.
Panel members:
* Biju K Nair - Founding Partner | Legalitech
* Shane Coughlan - General Manager, OpenChain Project | the Linux Foundation
* Aykut Avci - Global License Compliance Manager | iText Software
* Martin Callinan - Director | Source Code Control
* Balakrishan Mukundaraj - Associate Project Manager | Robert Bosch Engineering and Business solutions India
Image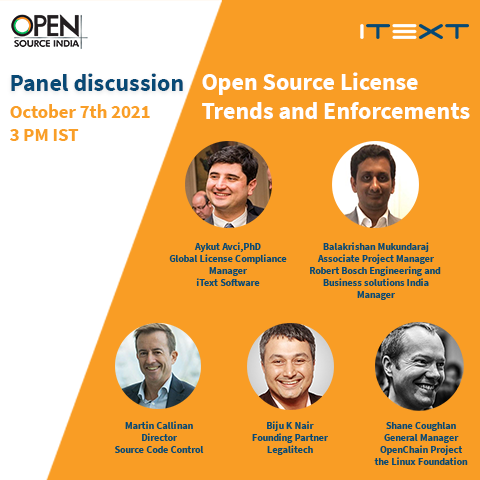 Aykut Avci
Aykut Avci is a computer engineer with PhD degree and has held various roles ranging from the technical manager to Sales in the history of iText. Currently, he is working as Global License Compliance Manager and his core responsibility is to help create global awareness regarding open source and open source licensing. He collaborates with all sorts of organizations using open source products and provide insights about compliance to their licensing.
Image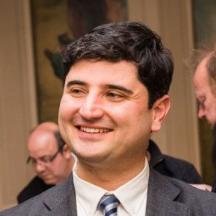 Aykut Avci
Global License Compliance Manager