I have an HTML file that looks like this when I render it in a browser: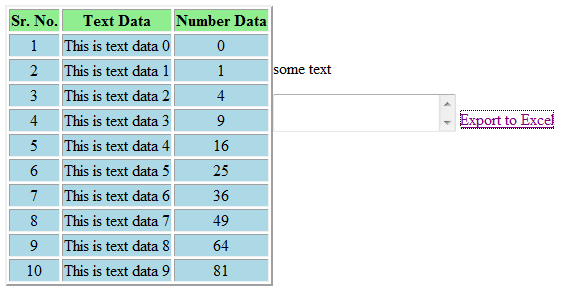 When I export the String with this HTML to PDF using a Paragraph object, I get the following output:
This is not what I want. I want the PDF to look like the HTML in the browser.
Posted on StackOverflow on Jul 2, 2014 by user3152748
Please take a look at the examples ParseHtmlTable1 and ParseHtmlTable2. They create the following PDFs: html_table_1.pdf and html_table_2.pdf.
The table is created like this:

StringBuilder sb = new StringBuilder();
sb.append(""");
---