3 Days, 10K+ Attendees, 50+ Sponsors, 200+ Speakers, 10+ Breakout Tracks, Around-The-World
We are thrilled to welcome you to join the COSS ecosystem community conference! This year, the second OCS is going totally digital and happening online. We expect 10,000+ attendees, 200~ speakers, 50+ sponsors, 10+ tracks and more. OCS 2020 Digital will be produced on a new digital conference platform that offers engaging, immersive networking, lead generation, learning opportunities and more facilities that webinars and traditional video streaming events have never provided before.
What is Open Core Summit?
Open Core Summit (OCS) is the world's ecosystem conference focused on accelerating the democratization and distribution of knowledge in the the rapidly growing COSS (Commercial Open-Source) category leveraging the power of FOSS, Open Core oriented platforms in service of unlocking differentiated, capital efficient, positive-sum communities of the future!
Who should attend?
OCS brings together builders, founders, enterprises, software and hardware developers, investors, analysts, team members and everyone excited and keen to learn, meet and collaborate on all things at the intersection of Open-Source and business.
iText at Open Core Summit
Title: How Open Source Influenced Traditional Product Development
André Lemos, VP of Products, iText Software
Abstract: André explores the history of open-source development and its influence on traditional product development. In turn, he also discusses how COSS products benefit from the backing of a commercial enterprise; by employing full-time developers, keeping the product's development on the right path, and how this feeds back into the open-source community.
He also talks about how iText uses its commercial side to drive development and benefit its wider community, and how open source can benefit from competition in the marketplace.
Title: The Evolution of Open Source into the Commercial Arena
Raf Hens, CTO, iText Software
Abstract: Raf discusses how Open Source has evolved over the years to become a force in the commercial arena. As an example, he talks about how iText began as a hobby project which transitioned into a community project, and then into a dual-licensed one.
He explores the reasons why the core iText PDF library remains open source, the differences between dual licensing and the "Open Core" model, and the importance of meeting the expectations of our development community.
Finally, he looks at the importance of structure and processes, why the "benevolent dictator" approach works in open source, and the impact of transitioning from FOSS to COSS on engineering.
Title: PDF Security: What It Is, and Why You Need It
Michaël Demey, Research Manager, iText Software
Abstract: Michaël begins by discussing the concept of securing PDFs to prevent unauthorized use or viewing, and to ensure content remains unchanged. He then talks about the ways to secure PDFs and guard the content they contain, such as with passwords, encryption, and certificates, how digital signatures work to authenticate users and detect unauthorized changes, and the concept of non-repudiation for proof of the origin, authenticity, and integrity of data.
Finally, he explores how the implementation of secure PDFs into workflows can be achieved, and what solutions are available to allow this.
André Lemos
André Lemos is the VP of Products at iText, a leading technology company active in the digital documents space. iText's flagship product is iText 7, an open source library to create and manipulate PDF documents in Java and .NET (C#).
André has a strong development background, and has been involved in product management for 9 years in areas ranging from health, physiotherapy and biosignals research. In his free-time you will find him cruising around the city on his bike.
Image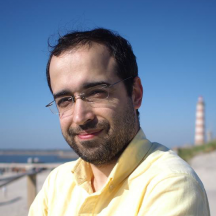 André Lemos
VP of Products
Raf Hens
Raf joined iText in 2012 as senior software engineer. He then became director of engineering, overseeing the technical and product roadmaps of the iText technology. As the company grew, he set up the new product management department which became responsible for the positioning of iText 7 and the development of new products. Under his leadership, iText has launched its very first diversified product, iText DITO.
You'll find Raf during the winters on the slopes, where he loves to ski with his family.
Image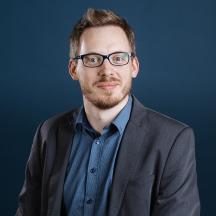 Raf Hens
Chief Technology Officer
Michaël Demey
With interests including Open Source software and licenses, Michaël has been a developer at iText Software since 2011. After almost a decade of working closely with PDF, he has a keen insight into its uses in the real world. When he's not looking at PDF syntax, he likes to play music and (tries to) develop games.
Image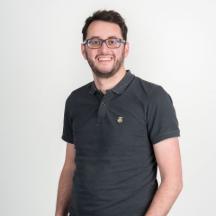 Michaël Demey
Research Manager
Gary Fry
Gary Fry, who joined iText in August 2020, brings more than 20 years of extensive leadership expertise in the document technology industry. Gary's role is to set the vision and direction of the company, and drive its business through its next chapter of global growth.Between 2001 and 2008, Gary served several roles at Adobe prior to becoming its Managing Director for the Benelux. He kicked off his career as account manager at IBM and at Oracle.
Image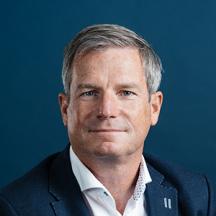 Gary Fry
Chief Executive Officer