HIMSS 2020
The HIMSS (Healthcare Information and Management Systems Society) Global Health Conference & Exhibition brings together nearly 45,000 health information and technology professionals, clinicians, executives and market suppliers from around the world. Exceptional education, world-class speakers, cutting-edge products and powerful networking are hallmarks of this industry-leading conference.
画像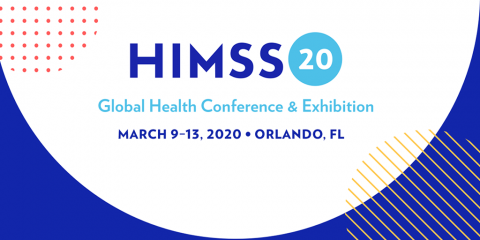 iText at HIMSS 2020
Our experts will be present at HIMSS. We happily invite you to stop by our booth (#7561-08) in the Global Pavilion if you'll also be attending. We'd love to chat with you!
Don't forget to join our talk at Tuesday March the 10th 2020 at 4:15 pm.
画像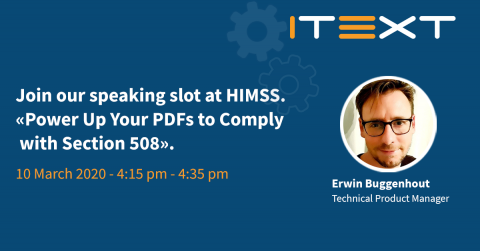 HIMSS 2020
9800 International Dr 32819 Orlando