Hermes Creative Awards
Hermes Creative Award 2015
Image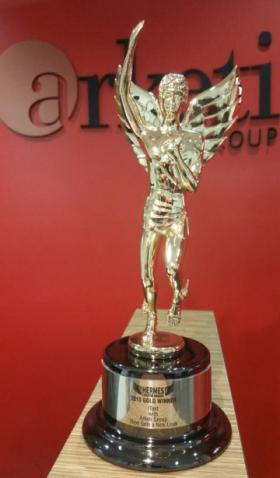 Last year, we asked Arketi Group to design a new logo. On September 10, we shared the new logo contenders. On September 18, we took one contender to a second round. We revealed the final version of the new logo on September 25, just in time for Java One: 

Arketi entered our new logo for a Hermes Creative Award in the Design/Logo category and their entry, titled "iText Gets a New Look", received a Gold Award!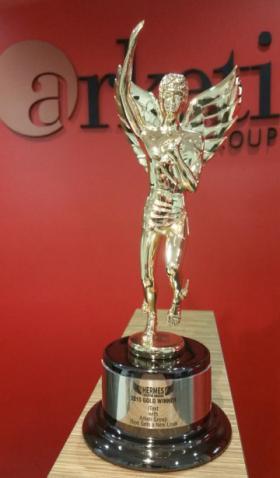 From more than 6,000 entries from throughout the U.S. and 22 other countries, Arketi's entry was judged to exceed the high standards of the industry, recognized for quality, creativity and resourcefulness. When you visit the full list of global winners, you'll recognize companies such as AIG, AON, Bankrate, Bell Helicopter, Fidelity, National Geographic, Novelis, Robert Wood Johnson University Hospital, and more.
What's so special about our logo? The goal was to create a logo that could be created in PDF using iText. In our blog How to generate PDF with Type3 fonts: Creating the iText logo, we explain how to create our logo by writing some simple source code to draw each glyph.
About the Hermes Creative Awards
Hermes Creative Awards is an international competition for creative professionals involved in the concept, writing and design of traditional materials and programs, and emerging technologies. Entries come from corporate marketing and communication departments, advertising agencies, PR firms, graphic design shops, production companies, web and digital creators and freelancers.
---
---