European Business Awards
EBA Belgium - National Public Champion 2016
Image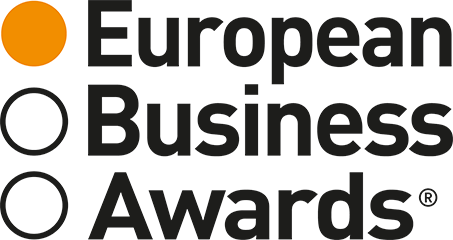 On Tuesday, February 2, companies from the Benelux (Belgium, Netherlands, Luxembourg) countries nominated for the National Champion race in the European Business Awards, attended a networking reception where they received their official participation certificate. Luminaries present at the event included European Commissioner for Trade Karel De Gucht. If you'd like to check out all the pictures of the Low Countries' finest business gurus, go visit the EBA website. Oh, and don't forget that you can still vote for iText until February 26! It only takes a few moments of your time and a simple confirmation via e-mail.
---
Help us win a European Business Award!
We are looking to start 2016 off with a bang! By winning a European Business Award.
iText has been selected for the shortlist of National Champions for Belgium. Among our competitors on the list, we're one of the youngest and smallest companies, but by no means less-equipped to put up a fight! We were selected by the European Business Awards on account of our track record, continuous growth and the strong community support that we've helped nurture for our programmable PDF libraries. Our users have always formed the backbone of our success, so that is why we turn to you once more: a simple click would make all the difference for us, and it costs you nothing but a little bit of time. Vote for our video here. You'll get an e-mail to confirm your vote - please don't forget to confirm! We would really appreciate your vote.
---
iText selected as national champion in European Business Awards
A couple of months ago, we filled out an application form for the "European Business Awards", more specifically for "The RSM Entrepreneur of the Year Award". This is what we wrote:
European Business Awards - National Champion - Belgium Allow us to introduce ourselves. We are Ingeborg Willaert (Roeselare, 1970) and Bruno Lowagie (Ypres, 1970). We are married with two sons, Inigo (1996) and Jago (1997). We are the sole owners of the iText group, consisting of four companies. The technology that is offered by our companies, iText, a free / open source PDF library, was first released in 2000, but we didn't found a company until 2008.

The past 18 months have been a roller coaster for us, and a nomination as a couple for the Entrepreneur of the Year Award would be the icing on the cake.

In 2013, we ranked 10th place in the Benelux edition of Deloitte's Technology Fast50 (53rd place in the EMEA Fast500) and we decided that it was time to professionalize our business. Two books showed us the way: "Business Model Generation" by Alexander Osterwalder and "The Founder's Dilemmas" by Noam Wasserman. We changed the company structure, installed a board, wrote a business plan and started hiring people to execute the business plan and to further develop the brand.

We described our business plan to the jury of the "BelCham Entrepreneurship Award" (BelCham is the Belgian American Chamber of Commerce) and this resulted in us winning the "Most Promising Company of the Year 2014" award. But we didn't limit ourselves to promises; the business followed: in October 2014, we also won the Belgian edition of Deloitte's Fast50 (28th place in the EMEA Fast500) and we were a nominee in the Trends Business Tour as one of the most innovative companies of our province.

Because of these awards, we were asked as speakers at different events in Europe as well as in the US. As a result, Bruno was nominated for the Belgian "Data News Award for Excellence" in the category "ICT Personality of the Year" (eventually won by Jurgen Ingels). Our marketing partner Arketi won a Hermes Creative Award in the US, more specifically a Gold Award for "iText Gets a New Look" in the category Design/Logo. Our American subsidiary is one of the finalists in the American Business Awards (aka the Stevies) in the category "Most Innovative Tech Company of the Year" for companies in the Computer Services & Computer Software business with up to 100 Employees.

This is remarkable because our product is a free / open source PDF library, whereas most of our competitors offer closed source, proprietary products. iText is a very technical product and it usually takes a while for people to understand why our product is so revolutionary: iText is PDF software that everyone uses but no one notices. That's our value proposition. That's what software should be: if you notice software, it's usually because it's not working the way you expect it to work. One of the ways to achieve this, is by implementing standards instead of creating a vendor lock-in.

This is an ideal opportunity to nominate a couple as entrepreneur of the year.
Today, we received the results of the jury:
On behalf of Adrian Tripp, CEO of the European Business Awards sponsored by RSM, category sponsor UKTI and all of the EBA Team, I am delighted to inform you that iText Group has been selected as a National Champion representing Belgium in the 2015/16 European Business Awards. You competed with the best businesses in your nation to win the accolade of representing your country in The RSM Entrepreneur of the Year Award. Congratulations on your success!

A list of all National Champions across Europe is now available to see on the European Business Awards website www.businessawardseurope.com.

As a National Champion iText Group will go on to compete in the next phase of the competition resulting in successful organisations being short-listed as one of 10 Ruban d'Honneur recipients in The RSM Entrepreneur of the Year Award.
We are very honored to represent our country, Belgium, together with the other national champions Barco NV, Carlsberg Importers, Carlson Rezidor Hotel Group, Cartamundi, CHIREC, FluidDA, Guylian, Manus, Montea, Secretary Plus Management Support NV, and STIB-MIVB.
The next step consist of making a video that will be used in a public voting. Stay tuned, because we'll need your votes soon!
---
---