Running a partner program is a truly international experience at iText Software. We work with hundreds of partners around the world, creating exciting new opportunities for them to resell innovative iText solutions to their customers.
With the help of our partners, we grow your business without the need to develop your own products or invest in R&D. Therefore, they can continue to focus on their core business.
In recent years, we have expanded the scope of our partner program into Latin America. In this interview we had a chat with one of our best-performing partners in Latin America, Victor González, Sales President LATAM / Founder at Seguridad América, who shared how they have benefited from being an iText partner.
Victor, please give us your best elevator pitch about your business!
Seguridad América has been providing authentication and cybersecurity solutions to different clients for more than 9 years. We have a highly professional team, which not only sells, but over the years creates ties with its customers achieving excellent loyalty, in this way we have customers who year after year renew and acquire new solutions with Seguridad América.  
Our after-sales department is one of our best strengths. Our goal is not only for them to buy the solution, but also to deliver the best experience to the end user.
Why did you decide to add iText as a solution to your current product offering?
At Seguridad América we have always been characterized by wanting to provide the best solutions on the market, and in this case it was no exception. iText is undoubtedly a great tool that can facilitate the work of all types of companies. It's perfect for the type of customers we have.  
The experience has been extremely rewarding and successful; in a very short time customers recognized us as their distributors, and we already have large customers in our portfolio.
Without a doubt this success is due to the excellent relationship we have with our partner Jose Luis Pérez Gleiser who supports us in all business opportunities; it has undoubtedly been one of the best decisions in recent years to join iText Software.
How does iText Software help you grow your business and increase customer retention?  
iText has been working with different companies worldwide for more than 20 years, and its PDF library is considered the most complete and widely-used on the market.
Customers who use iText get many benefits to their processes and workflows in their mass-mailings of PDF documents.
What's your secret to reselling iText?  
The secret is to get to know our clients and each member who is related to this line of business. With this we have been able to reach each one to inform them about our new alliance and the great potential of the iText PDF library/SDK.
What challenges have you faced when selling iText and how have you overcome them? (Or what have you learned from working with us?)
The challenge was to understand the extensive scope of the solution, and thanks to the constant support of the iText team we have overcome all the challenges we have encountered. Day by day we learn more about this great solution.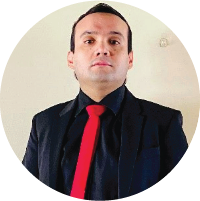 ---
---