Following on from our recent interview with our Customer Focus team, we now turn our attention to the Customer Success team, headed up by Nieves Canada. Nieves joined iText at the beginning of 2021 and her team's goal is to help our customers achieve the best results with iText's products.
We spoke to Nieves & one of her team members Stephen Dockray, to learn more about what their team does, and their plans for the future.
Welcome, Nieves! It must be exciting to lead the (brand-new) Customer Success department! Did you already know of iText before you joined?
Nieves: It is indeed a very exciting challenge! I was not familiar with iText before I was approached by the company. I was amazed to hear all the brands that are benefiting from iText, and even more when I realized the strong product iText has built, the growth it's experiencing, and how iText is shaping the PDF industry.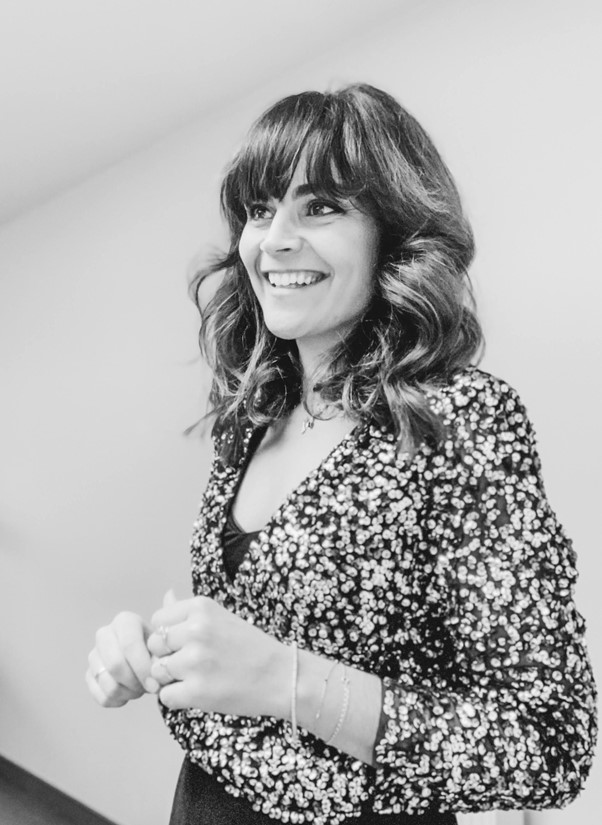 Can you explain what the Customer Success team is responsible for? 
Nieves: The goal for Customer Success is to help our customers to achieve their desired outcomes with our products. Customer Success also manages our renewal business and supports growth within our customer base.
Stephen: That's right, our aim is to enable our customers to get the maximum value out of iText. iText is bought to solve a particular business need, and it's our job to work with the customer to make that into a reality.
How exactly have customers already benefited from your team?
Nieves: As we have an open-sourced product, some of our customers are already using iText before needing a commercial license. This limited our interactions in the past to a commercial or technical conversation. With Customer Success, we are starting to expand our customer engagements to build a trusted advisor relationship with them.
Our typical engagements involve customer education on specific licenses, bringing our customers closer to our product roadmap, and learning more about their use cases to maximize their current usage of iText. We also mention relevant use cases that can resonate to anticipate new challenges, and strive to be the voice of the customer to communicate specific needs, or to pass on feedback that will make us even better.
How do you prepare yourself and your team?
Nieves: Good understanding of the customer, internal alignment, and a clear agenda are the basics to ensure a good customer meeting outcome.
We will spend our day orchestrating internal resources to serve specific customer needs, gathering and acting on customer feedback, and ensuring our customers can get the most out of our solution.
Which other departments do you work closely with?
Nieves: I like to explain that Customer Success is not a solo game; building collaboration, trust, and strategic alignment with the rest of the organization is crucial to ensure our customers get the best buyer experience, and we can play an active role in their success. Sales, Marketing, Pre-Sales, Product, Legal, and Compliance play a key role to make this happen.
Stephen: It depends on the specific situation/customer need. Working with the Pre-Sales team to resolve an expired license issue for a major multinational corporation in the beverages space was a memorable experience, and we all pulled together to ensure their production could continue quickly. Working at a global company has been a good experience for me; having teammates spread around the world exposes you to different cultures and different ways of doing business.
How are the customers reacting to your team?
Nieves: We have a huge customer base; we are starting to create different engagement models to cover it and add value to each of them, based on specific needs. From small to large enterprises, bringing Customer Success as a new resource for our customers to achieve their desired outcomes is a much-welcomed step.
Some of them are already familiar with the role of Customer Success from other software providers and express their enthusiasm during our kickoff meetings. For those that are new to how Customer Success works, they are happy to have a central point of contact and look forward to exploring how CS will support them in their strategy, and the impact this role can bring into their organization.
Stephen: I think customers have been very receptive. We've had some great feedback from a variety of customers. For example, a large American healthcare company told us "This feels more like a partnership than an annual transaction", so we must be doing something right!
Can you give us some sneak peeks into the future for you and your team?
Nieves: The team was only born last year, so our next focus will be on expanding and onboarding the team, and building and shaping the different roles. We also want to enable the team to build our engagement plans based on a customer segmentation-based Tiering system, and expanding the growing customer-centric approach at an organizational level.
As is the case for every newborn, our CS team is taking some months to learn. We need to walk before we can run! 
What is your goal working for the customer success team?
Stephen: My goal is to make every customer successful and feel valued. In terms of personal goals, I would like to become a subject matter expert and take on more of a leadership role. 
What does a typical workday for a customer success manager look like?
Stephen: Plenty of account management tasks such as touching base with customers, working on monthly renewals, going over use cases, looking for expansion opportunities, etc.
At the moment I am only doing business with our customers in the United States. We work with a diverse customer base, including many Fortune 500 companies as well as small companies just starting out. Industries that I see a lot are in Banking, Technology, and Government, and I would say those are the top 3 from my perspective.
How does the international team currently function? Are there weekly meetings?
Stephen: We are very international 😊. We have CS managers in Belgium, Singapore, and the United States. Yes, we have one weekly meeting a week and we try and get everyone on that call to create a sense of Team.
Anything else you would like to add?
Nieves: I'm very excited to be part of iText and this momentum. Building a CS team from scratch brings the best challenge I could be faced with: to make an impact.  We are implementing new processes and technologies to support both our customer-centric approach and the further scalability and predictability of our business.
I am still searching for new people to add to my team, so don't hesitate to look at our current vacancies and join me! For instance, we have open vacancies for a Customer Success Manager and a Revenue Operations Manager based in the US.
Thanks for your time, Nieves & Stephen, and good luck!
This concludes our deep dives into the Customer Focus and Customer Success teams at iText, and we hope that shining a spotlight on how these teams work has proved an illuminating read. We trust they'll be back here again soon to give more insights into both theirs and our customers' future success!
---
---