iText Software officially kicked off its inaugural episode of the Fireside Chat series of roundtable discussions late 2021. In Episode 1, iText hosted the discussion on meeting the growing demand in e-Signatures and Document Security as seen through the lens of C-level speakers from high-profile organizations. 
This topic is relevant in today's digital landscape and is resonating with several enterprise companies across sectors today. The thought leadership technology expertise derived from their discussion translates on a global scale across professional multi-industry audiences. 
The senior executives included: 
Read on for key takeaways and highlights from their discussion:

During the introduction, moderator, Colin Steele, Head of Content, York IE, discussed the statistics mentioned in this Finances Online article, which points to the enormous growth in the global electronic and digital signature market. From there, the panel shared their views and experiences on signing digital documents, related document security concerns, such as secure redaction, but also where they expect technology to take us in the future. 
The preference for online documentation processes is growing rapidly, and the e-signature method is highly preferred over its counterpart – the physical document. This is making government agencies and institutions encourage the adoption of digital authentication technologies that can certify these agreements with higher workflow efficiency and security.
"With different requirements made for digital documents as opposed to physical ones, I call that the 'Tesla problem', where you can't trust the self-driving car if it's as good as a human because you're switching from one technology to a different kind. You need it to be one thousand times better."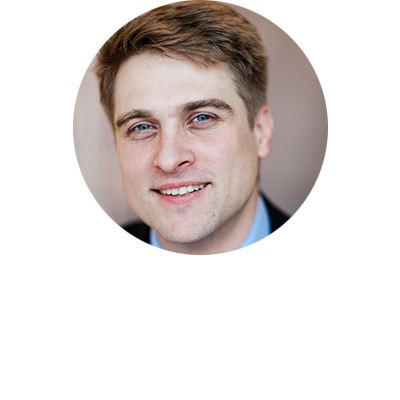 Tage Borg, CTO - Scrive
The Pandemic Pressure 
The days of downloading a document off the internet, printing, signing, and scanning it back to the sender are fading. The demand for a more digital process came to the forefront when the global pandemic shined a light on the time, resources, and energy spent on handling physical documents. Solutions were needed more than ever to help companies and consumers get the deals done and contracts signed while working remote.
"Although the EU is much further along, one challenge in the U.S. still remains – the concept of identity verification with e-signatures … As customers and businesses move to more electronic signatures, there is a need for more advanced processes to help with the identity trust issue."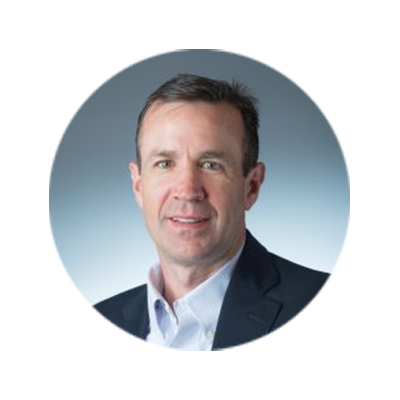 Jay Schiavo, VP Product and Markets, Certificate Solutions - Entrust
While COVID-19 was a catalyst for the transformation and digitization of documents, it also pushed security aside, forcing our hands to trust e-signatures more.
With this trust came a strengthened relationship between companies and individuals, and the panel was in full agreement that this digital transformation is here to stay. E-signatures are not just patchwork solutions to a temporary problem, but a permanent fixture in digital operations across industries. Deals that used to be closed in four weeks are being done in a matter of hours with the elimination of burdensome paper stacks.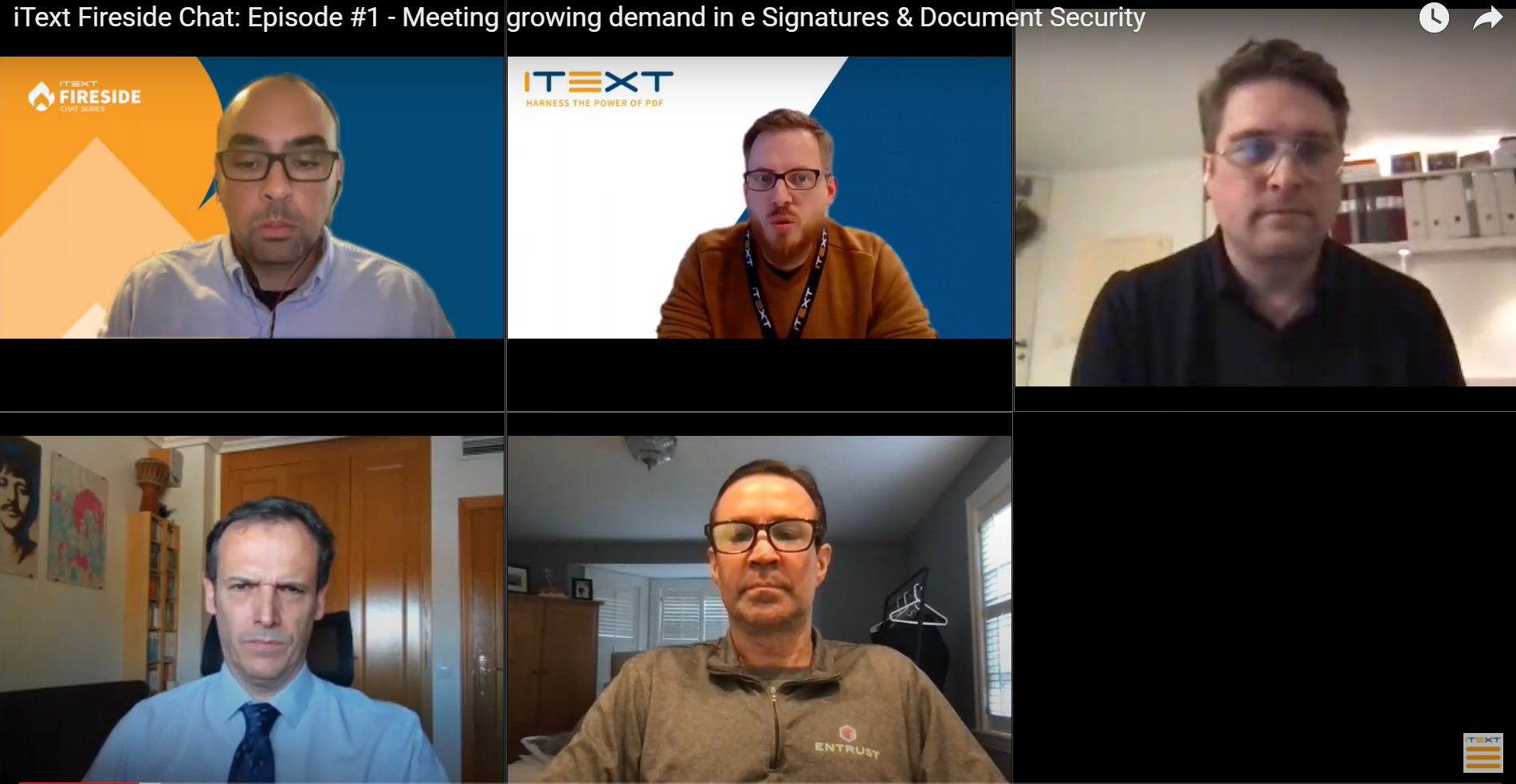 Contending with e-Signature Standards
Consumers perform e-signatures in different ways. A signer can sign their name into a highlighted area, paste a scanned signature, check an "I accept" box, or confirm initials as proof of signature. A reliable electronic signature software makes this user experience secure, legally acceptable, and smooth. 
However, there are laws governing digital signatures with certifications or standards vendors must follow. It's becoming increasingly more important to understand the parameters around those standards and deal with them across industries and geographies. 
There are several varying standards, compliance items, and requirements vendors must follow to deal with everything from key storage, to individual or company authentication.
One of the biggest drivers in the industry is the electronic identification and trust services (eIDAS) regulations — everything from consumer to business to the vendors involved in delivering the solutions.
"Being a technology provider, we focus on technical standards in the document workflow ecosystem — compatibility and interoperability are very important for us. That's where we're actively involved in standardization efforts with PDF association but also through ISO committees."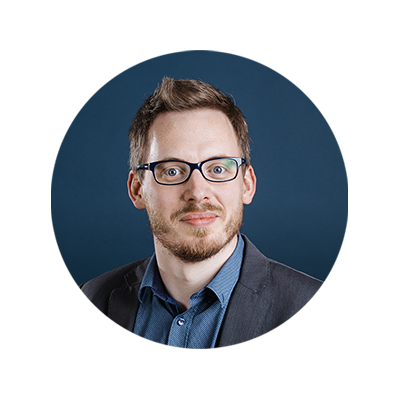 Raf Hens, CTO - iText Software
The highest level of standard needed to comply with is contract law. It's not encoded internationally, but all countries have approximately the same rules in order to do business across borders. Standardization is a slow process but is important for the future success of digital documents. 
"From a technical point of view, we need some kind of international infrastructure for easing the electronic signature process for citizens, and also allow some sort of advanced features for long-term validation, such as timestamps."
Tomás Garciá - Merás Capote, Client Account Leadership Manager - Accenture
Looking to the Future
The heightened focus on identity verification will become widespread. Today, there are tools out there to authenticate the consumer as they're doing their digital signature, but in some cases it's manual and tedious. The panel believes identifying an individual as they are about to sign will become easier and more automated. Digital ID wallets taking place in Europe and trickling throughout the U.S. (electronic drivers licenses) will help drive the innovation.
"On the technical side, there will be much more moving to the cloud with better access to signing keys that don't disrupt the signing process… Low risk transactions (think Accept Terms and Conditions) will become easier to perform and legislatures will move more documents into categories without a need for an advanced qualified signature and ID verification. They'll become more commoditized and cheaper in the long run."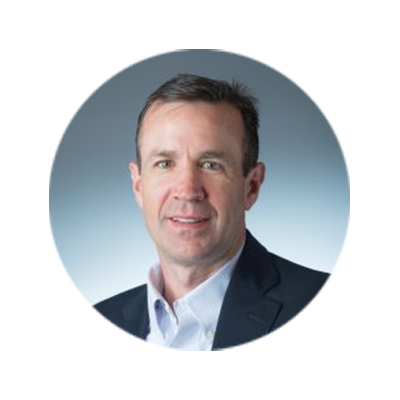 Jay Schiavo, VP Product and Markets, Certificate Solutions - Entrust
On the other end are high risk transactions (car leasing, property purchase). Those requirements will increase with more security needs in place. 
We will also see a form of self sovereign identity transaction as Digital Signatures move on to Blockchain Technology. With Blockchain, you increase the security of your invoices, documents or tenders by storing the digital signatures in a Blockchain and not in the PDF documents themselves.
"Just as 20 years ago we would have never imagined getting on a plan with a QR code instead of a physical boarding pass, the innovation in the future will be about acknowledging, signing, and accepting the data behind the message and visual representation of the document in a digital environment."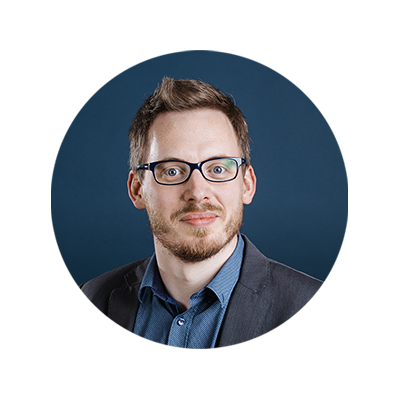 Raf Hens, CTO - iText Software
---
---