Speed and efficiency are key to meeting tight deadlines in document automation projects. So, what if you could enable business users to help by creating and maintaining their own PDF templates?
In this webinar we'll demonstrate that anyone can design, create and maintain PDF templates in a web browser - with coding allowed, but not required. 
Join our product manager Erwin Buggenhout as he guides you through our high-convenience solution for template-based PDF generation, iText DITO®.
In this 30 min webinar, you will learn: 
how to easily format incoming data as dates, times, numbers, currencies
how to conditionally format content
how to generate QR codes and barcodes
...all without a single line of code.
We will be running this live webinar twice. So, feel free to join at the time that works best for you.
Image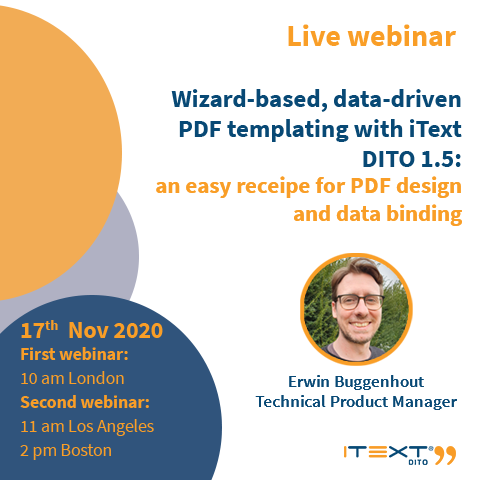 Erwin Buggenhout
Erwin Buggenhout's main area of expertise is management of document generation and CCM solutions for medium sized business and enterprise. He is a technology-to-business translator with great experience in assisting and inspiring organizations to digitally transform their document-centric business processes.
Image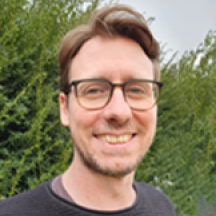 Erwin Buggenhout
Product Manager