Join us for a LIVE webinar April 28 at 9 AM London (UTC +1) or 11:30 AM Boston (UTC -4)
Access the recording here!
In this 30-minute webinar, iText DITO product manager Erwin Buggenhout takes you on a virtual walk through the product, and builds a solid business case for a low-code approach to PDF generation.
What will you learn?
How to use iText DITO Editor to design attractive templates
How to apply conditional logic and filtered loops within your templates
How to use the PDF/UA Compliance Assistant to generate PDFs that are accessible and comply with policies such as ADA, Section 508 and WCAG 2.1
Image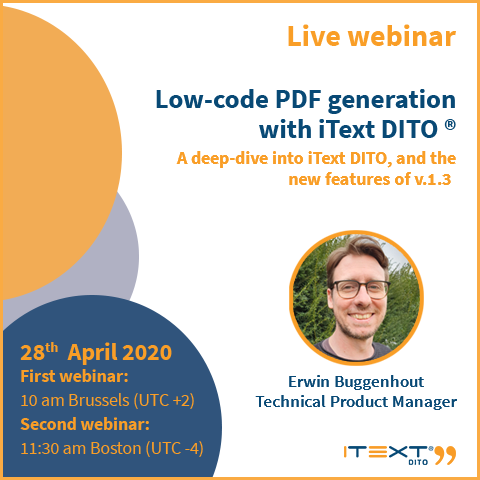 Erwin Buggenhout
Erwin Buggenhout's main area of expertise is management of document generation and CCM solutions for medium sized business and enterprise. He is a technology-to-business translator with great experience in assisting and inspiring organizations to digitally transform their document-centric business processes.
Image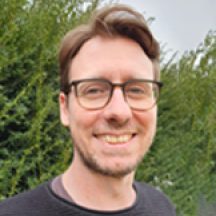 Erwin Buggenhout
Technical Product Manager