Intro
iText 7 pdfCalligraph
pdfCalligraph allows you to unlock advanced workflow features in PDF typography.
It enables your document workflow with global languages and writing systems. Our pdfCalligraph allows the inclusion of proper PDF rendering libraries, the use of advanced typographic features in PDF, PDF creation, redaction options and more that are required for efficient data processing in global languages. pdfCalligraph enables PDF creation & manipulation in many languages such as Arabic, Hebrew, Hindi or Thai.

Benefits
Why use iText 7 pdfCalligraph?
PDF documents have typically relied on basic fonts for automated batch processes. This meant that you could not use advanced typography features such as font features, complex writing systems with overlapping text or languages that require text re-ordering or script functions. Specifically languages like Arabic, Hebrew, Hindi or Thai and many more. Today, pdfCalligraph opens up a world of possibilities, allowing you to service businesses on all Continents. If you or your business are resident in such a country, pdfCalligraph opens up the full capability of our PDF functionalities to you, in your writing system, your local language. 
Key features
Core capabilities of iText 7 pdfCalligraph
Off-the-shelf PDF creators have problems with character interactions or writing systems such as Arabic, Hebrew, Hindi or Thai and in regards to open type features, kerning, ligatures and glyph substitutes. pdfCalligraph handles all those writing systems with ease and opens up the full range of iText PDF functionalities for you in your language, your writing system. This even includes text extraction in writing systems with compound characters. Another advantage of pdfCalligraph is that you do not have to adjust your programming in Java or .NET.
Support and learning resources
*Available only in English
Satisfied Customers
Image

Image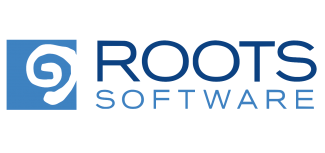 Image