Join us live
Optimized document processing with iText pdf2Data and OCR
pdf2Data is our iText 7 add-on for smart data extraction from PDF documents. It's tailored especially for extracting hard to reach data locked inside PDFs, and it fits neatly into the iText 7 ecosystem. The cherry on top? Anyone can quickly create a template for data extraction using the sleek user interface, with no need to tediously define document structures programmatically. Let the template designer assist you in creating your data extraction templates; no coding required!
If you haven't tried it already, we'd like to give you a quick tour of its capabilities, while also demonstrating how it's a great companion for our recently launched pdfOCR add-on. The beauty of using pdf2Data in this way is it can pick up exactly where pdfOCR leaves off, allowing you to both recognize and extract all kinds of data from PDF documents that would otherwise be inaccessible.
In this 30 min webinar, you will learn:
About pdf2Data and its place within the iText ecosystem 

How to use pdf2Data for downstream OCR document processing. 

How to use pdf2Data to recognize and extract structural data from PDFs. 
Image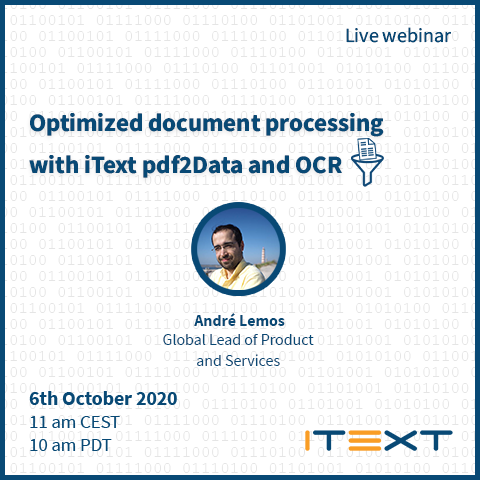 André Lemos
André Lemos is the Global Lead of Product and Services at iText, a leading technology company active in the digital documents space. iText's flagship product is iText 7, an open source library to create and manipulate PDF documents in Java and .NET (C#).
André has a strong development background, and has been involved in product management for 9 years in areas ranging from health, physiotherapy and biosignals research.
Image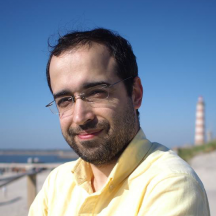 André Lemos
VP of Products