NDC London 2023
NDC London 2023 will be at the Queen Elizabeth II Centre from 23-27 January 2023.
Since its start-up in Oslo 2008, the Norwegian Developers Conference (NDC) quickly became one of Europe's largest conferences for .NET & Agile development. Today NDC Conferences are 5-day events with 2 days of pre-conference workshops and 3 days of conference sessions. NDC London is a five-day event with the same format as its European sister NDC Oslo.
Image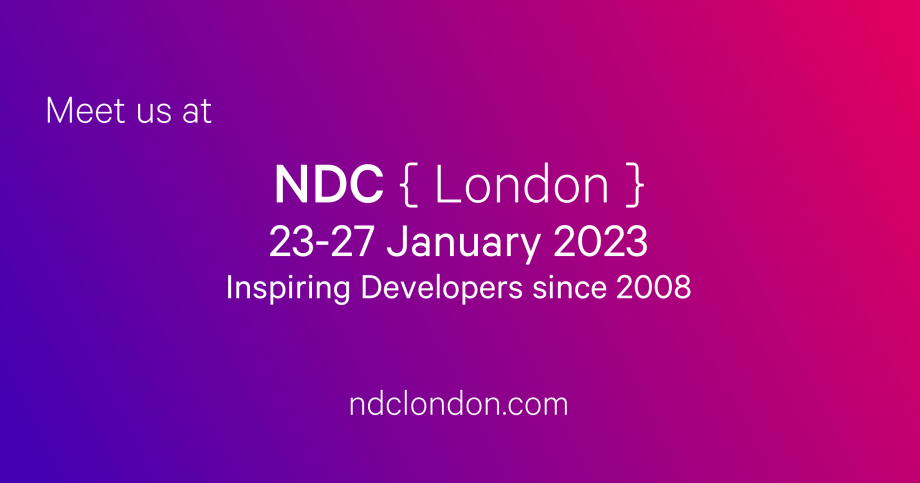 iText at NDC London
Our developers will be present at NDC London on the 25th, 26th and 27th January. We happily invite you to stop by our booth if you'll also be attending. We'd love to chat with you! 
Would you prefer to reserve a timeslot with us? Fill in this form and we will contact you to confirm your meeting at NDC London.