What is PDF Days Online 2021?
The PDF Association is an international collaboration of organizations and individuals promoting open standards-based electronic document implementations using PDF technology. They have a yearly event which is called PDF Days where everyone is welcome to join. You can join the technical talks which are devoted to information for developers, integrators and others interested and the solution talks devoted to the users.
When?
27 September until 25 October, there are 2 options:

Technical talks
Solution talks
iText at PDF Days Online 2021
Technical talks
Matthias Valvekens - Cryptography in PDF: future perspectives
The relationship between cryptography and PDF is one with a long history. PDF's cryptography-related features have been through a number of significant revisions over the years, and PDF signatures have firmly established themselves as a replacement for paper signatures in many workflows all over the world.
That being said, the cryptography landscape constantly evolves as well, and ensuring that PDF keeps up with that evolution requires significant effort. Right now, there is a lot of cryptography-related activity in the PDF community. This isn't limited to the PDF Association's technical working groups; cryptography is also a hot topic in the ISO and ETSI committees that work on PDF-related standards.
The primary goal of this talk is to frame some of that ongoing work, and share some of our ideas for the future of cryptography in PDF beyond that. PDF is not the only crypto-enabled digital format, and there's a lot that we can learn from the successes (and failures!) of other technologies. We'd love to share our insights with the PDF community to kickstart the discussion!
Michaël Demey - Future of Traversing PDF Files
As we all know, PDF files are a structural marvel. There are many ways of constructing a file while still maintaining the same visual result. This is a blessing, but also a curse. This variety has to be accounted for if you want to traverse PDF files consistently and without inconveniencing your end users with error messages.
But don't worry. Rejoice! In the PDF TWG we're working on a set of drafts to make your life a lot easier! Both PDFPath and PDFQL are tools to aid you in that endeavour while having a different approach to the task. We'll discuss both drafts: how they approach the task, what the current status is, and we'll even see them in action through some rough prototyping!
Solution talks
Alexey Subach - iText DITO 2.1, a new standard for data-driven, template-based PDF generation
Text DITO is our highly-scalable, intuitive PDF generation solution. It's come a long way since 2019, with version 2.1 being released just a few months ago. Here at iText we take versioning seriously, so when we say 2.1, we mean it. Join Director of Development Alexey Subach as he takes you through the groundbreaking new features in iText DITO 2.1.
As well as improvements to the template editor and SDK/API, version 2.0 introduced the iText DITO Manager. With this new management experience, you can efficiently manage the full lifecycle of your templates and all of their dependencies, like data collections, images, stylesheets, and fonts. Take the first step towards unburdening your developers and empowering your business users, saving you both time, and money. Register now!
Matthias Valvekens
Matthias is a mathematician-turned-developer with a keen interest in document interchange and digital signing. He moved to iText's Research division in 2020, after completing his PhD in mathematics at KU Leuven. Matthias is actively involved in various technical working groups in the PDF association, and spends a significant chunk of his spare time tinkering with FOSS.
Image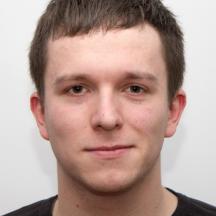 Matthias Valvekens
Research Engineer
Michaël Demey
With interests including Open Source software and licenses, Michaël has been a developer at iText Software since 2011. After almost a decade of working closely with PDF, he has a keen insight into its uses in the real world. When he's not looking at PDF syntax, he likes to play music and (tries to) develop games.
Image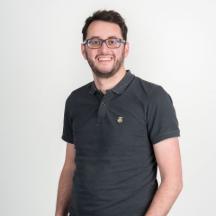 Michaël Demey
Research Manager
Alexey Subach
Alexey Subach is the Development Manager at iText Group NV and is responsible for engineering the market-leading Text 7 Core Suite and iText DITO product offerings. He ensures iText's products have enough architectural runway to adapt to the market as needed, and is building a team of passionate experts who work in synergy to deliver premium products to users.
Alexey holds a Master's degree in Computer Science from Belarusian State University and used to be an active programming contest participant. He has over eight years of experience with PDF, and today his main subjects of interest in the industry are semantic data extraction and support of complex scripts.
Image
Alexey Subach
Development Manager