TDV21 inspires 
Across 4 conference tracks (#Smart, #Data, #Low-touch and #Pods), TDV21 inspires innovation, good practices and the strengthening cooperation between governments themselves. and between government and the private sector. The challenge facing all governments is how to speed up digital transformation to be more agile for tomorrow's society. 
Get inspired at TDV21 and participate in the largest govtech community in Flanders! 
Unleash the full potential of PDF technology in your digitization projects
As a Technical Product Marketing Manager, Kenneth is focusing on durable developer relations and technical and corporate content creation. Community is what makes iText Software strong. 
In this session on 25 November 2021 at 3:40 pm CEST, you will get a broad view of the possibilities offered by PDF, the most commonly used document format. Concrete examples and cases from both governments and companies are discussed. From data-driven generation of secure certificates with digital signatures to archiving (PDF/A) and making documents accessible (PDF/UA) according to international standards and ISO specifications. 
Image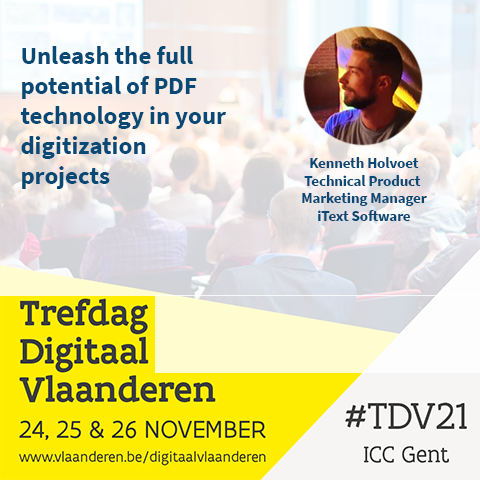 Kenneth Holvoet
Having previously worked in an online marketing agency and independently transforming a retail shop to a multi-store multi-channel business, Kenneth has witnessed the power of digitization first-hand. Next to his love for all things digital, he has an outspoken passion for rock climbing.
Image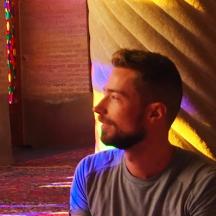 Kenneth Holvoet
Technical Product Marketing Manager