Introduction
We are very excited to announce the public release of iText DITO 2.4, the latest version of our collaborative, data-driven and template-based PDF generator. We keep pushing to reduce the learning curve for the designers and administrators of digital document templates, by removing the need for coding skills to create data-driven templates. On top of that, we keep improving the performance over previous versions.
The focus of this release was to make iText DITO faster, and to make it even easier to create templates whether you're cloning other templates or starting from scratch. We added support for date-fields, to display dates on your PDFs formatted just the way you want.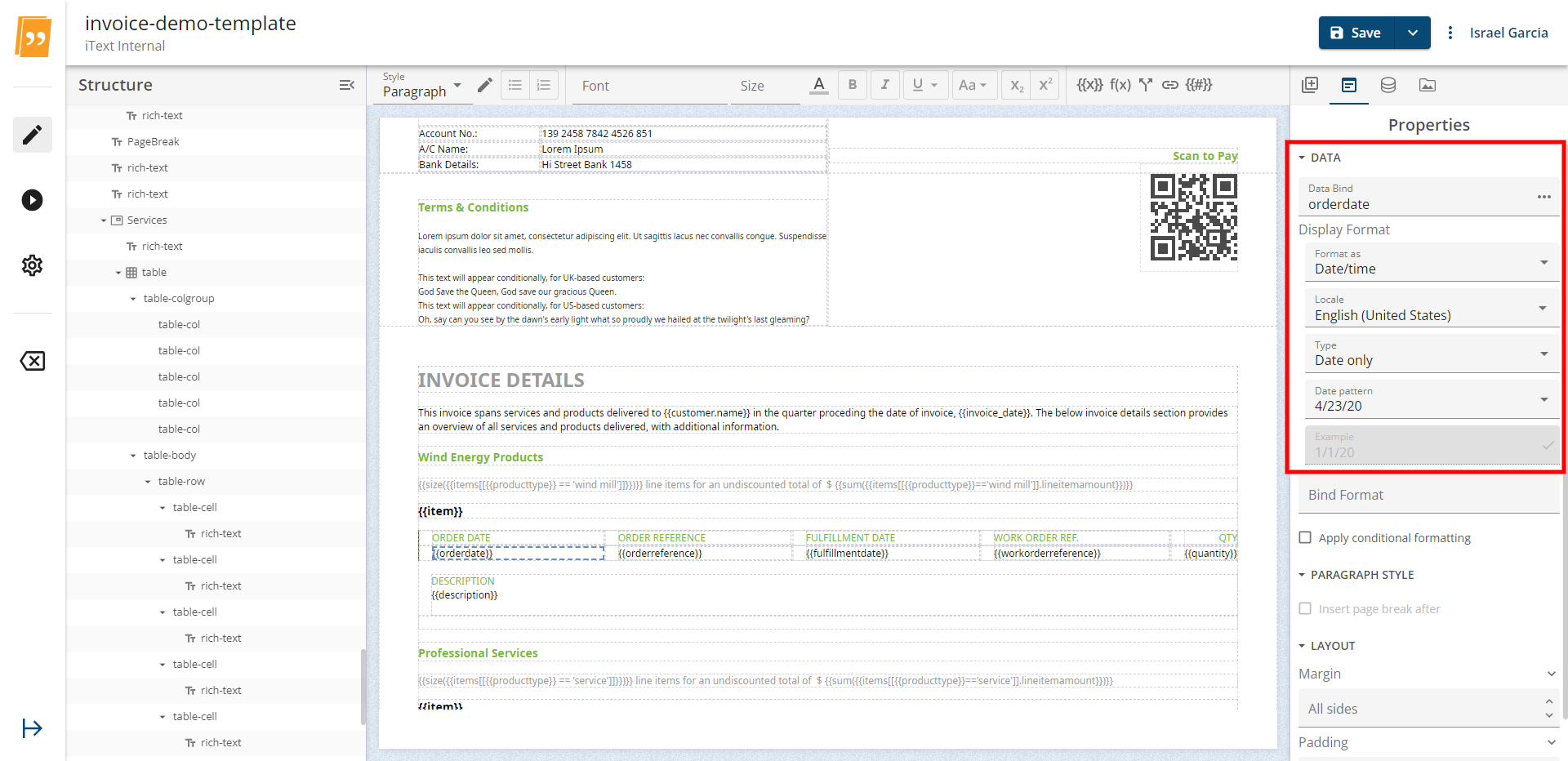 We also keep adding new features to iText DITO such as support for watermarks, support for HTML tags on rich text, an improved composition template wizard, and new permissions for users and roles in the advanced settings, to mention just a few.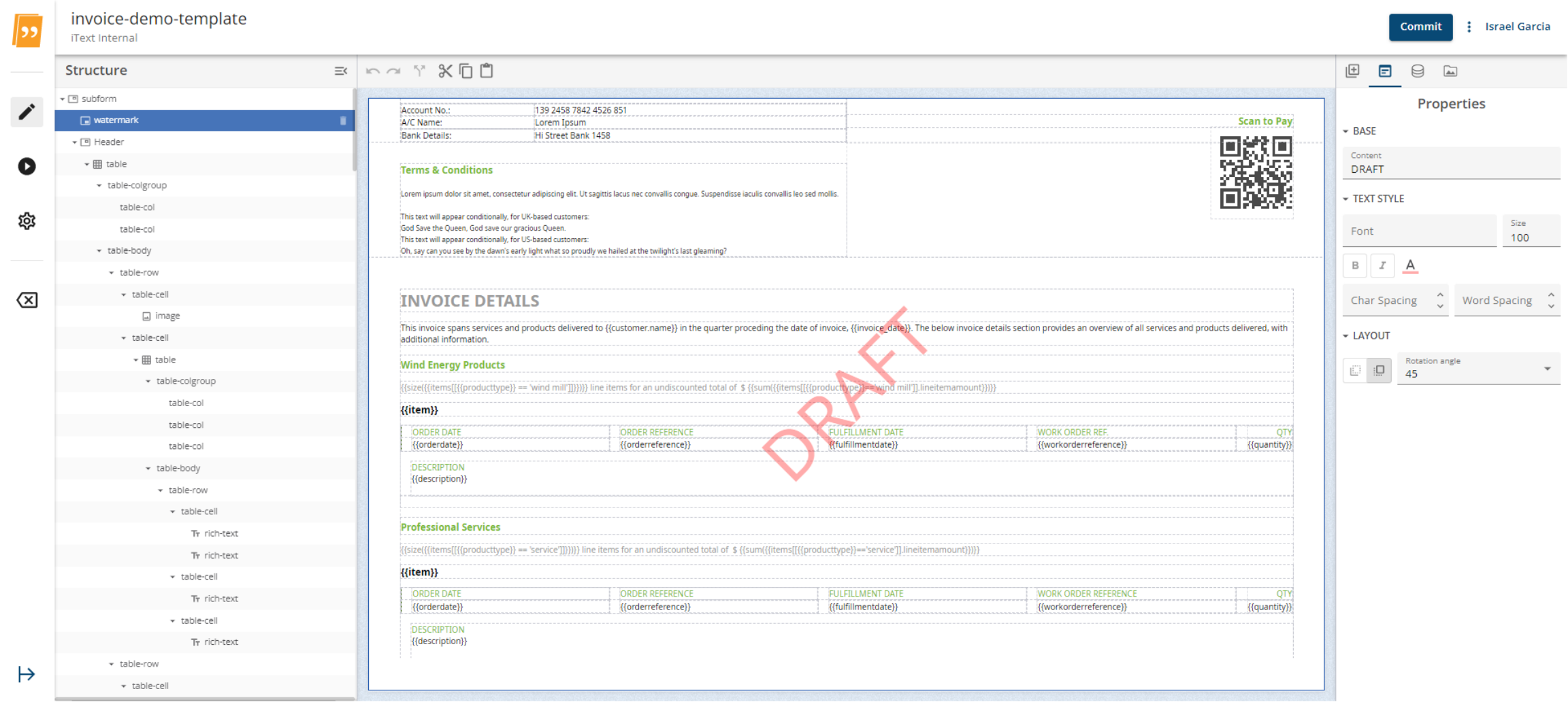 iText DITO General Updates
As in the previous 2.3 version, you can update pain free using the Kotlin script. Note that the minimum supported version that you can update from is iText DITO 2.0.1.
iText DITO Manager – More control
You now have more control to view and upgrade your license and user permissions. Plus, we've given you more control over the creation of composition templates since such templates can now use different data collections.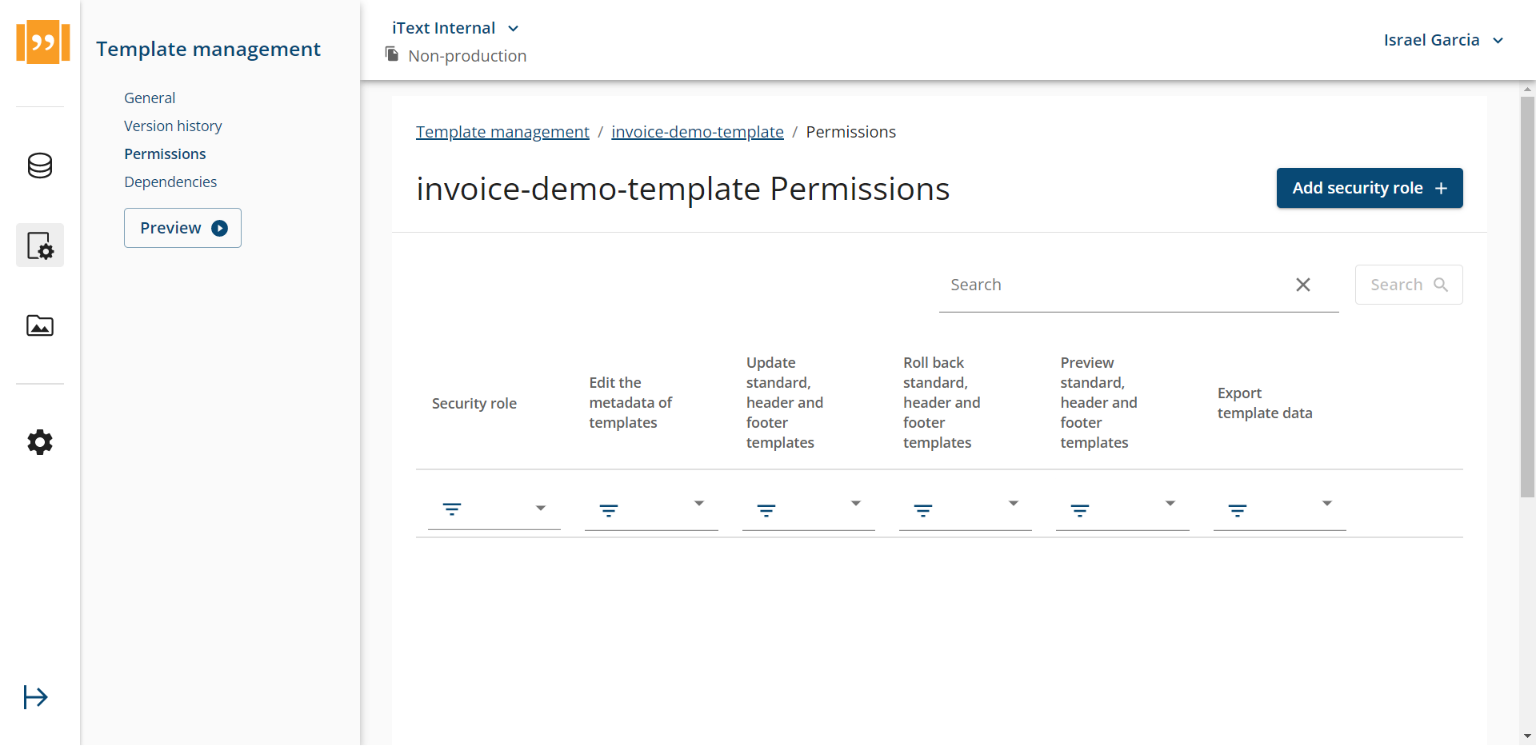 There's also more control when importing composition templates that contain duplicated stylesheets.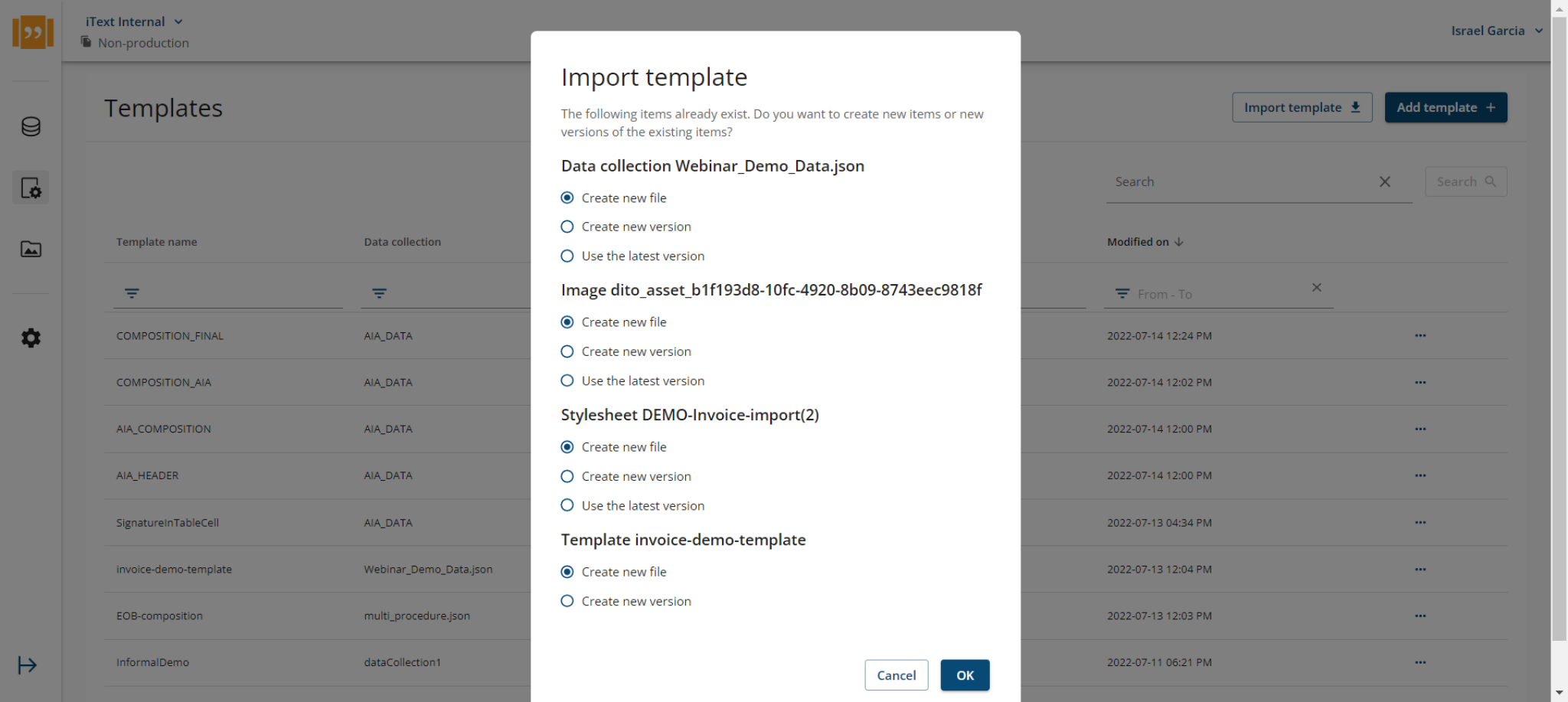 We keep providing a consistent experience across iText DITO by improving messages displayed to the users, making them more informative and easier to understand for non-technical users. We've also worked on improving the look and feel in areas such as template thumbnails, font uploads or adding new resources.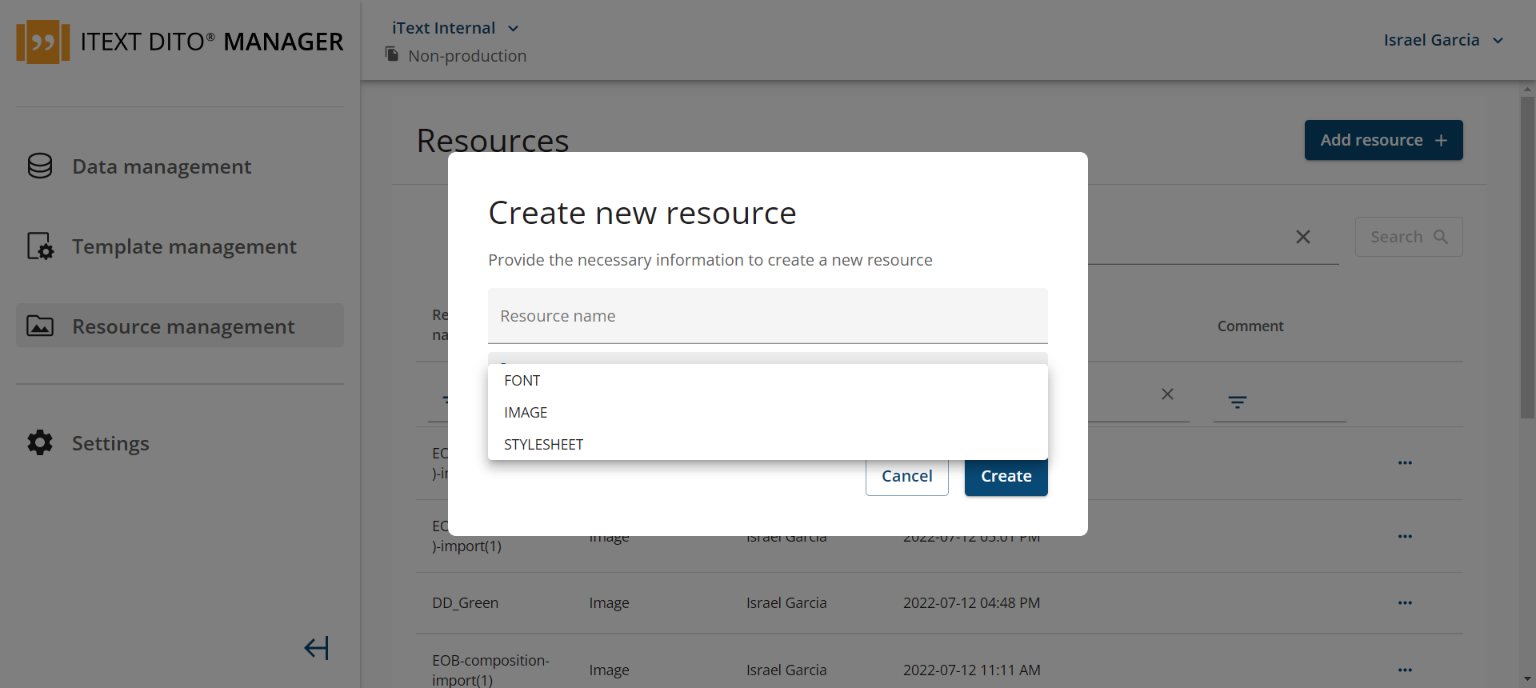 We have improved the settings to create child workspaces, rename SDK instances, and configure our SMTP to send notifications. We now let you send a test email once your SMTP is configured.
iText DITO Editor – More expressions to format your data
We listen to our iText DITO users, and we keep adding new expressions and support to format data before it is displayed in your documents.
iText DITO SDK/API - Kubernetes Support
We keep improving the deployment scripts since the previous version with improved Kubernetes support for autoscaling of SDK instances. Autoscaling allows for high-volume concurrent PDF production, in scenarios where you need to produce more PDFs simultaneously than a single SDK instance would allow. The updated Kubernetes deployment scripts can be found here.
Our developers have also created Kubernetes deployment videos for Azure, AWS, & Google Cloud, which can be found on our YouTube channel.
Want to know more?
Check out the release notes to find a comprehensive list of the additions and updates in iText DITO 2.4, plus all the other resources!
If you're not already an iText DITO customer, we recommend exploring all its features and capabilities with a free 30-day online trial!
---
---