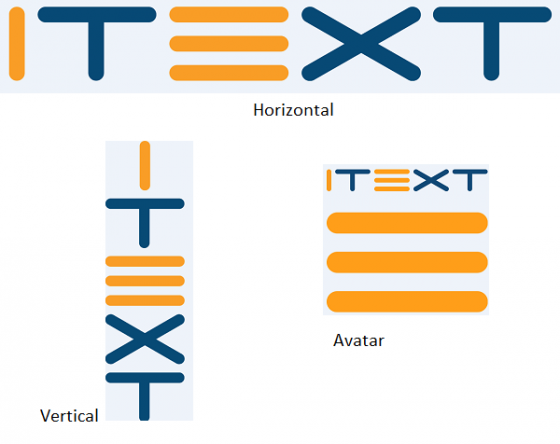 Big day today at iText! Our new logo is ready for the world to see! We thank to all our amazing users and staff who were part of this process, and our amazing agency Arketi Group who helped make this happen. We believe that our new logo reflects our belief in open source, providing a future-proof solution with features, support and reliability.
The iText group of companies has undergone a tremendous change in the past year-and-a-half. We were just nominated in the Top 3 for the Most Promising Company 2014 by Belcham (Belgian Chamber of Commerce) and Deloitte Belgium nominated us for the Technology Fast 50. We serve the biggest customers from software, government, healthcare and all other document-intensive industries with a flexible programmable PDF solution.
Starting today, you will see our new logo everywhere online. Our big reveal happens at JavaOne in San Francisco next week, where our CEO Bruno Lowagie is holding a talk called PDF is dead. Long Live PDF... and Java!
These are the three variations we finalized:
Horizontal version - this is our flagship version that goes on all our web and internal documents.

Vertical version – being developers at heart, we had some fun with the original version to accommodate for other spaces. What is more, with this logo version, we can demonstrate to you how to modify custom fonts, aka Type 3 fonts for PDF generation.
We hope you enjoy our new logo, and stay a loyal follower for all iText has to offer. And stay tuned for our next blog on "How to generate PDF with Type3 fonts."
---
---