In mid-June, iText Software was proud to host our first ever 100% virtual customer event – "Shake It! Make It!" During this virtual "happy hour" 16 incredible speakers filled your head and cup with information designed to help you drastically improve document workflows in your organization.
Since we have thousands of customers all over the world, we opted for a virtual event to ensure they could all attend. However, in case you missed out, we've made the videos of each talk available on YouTube. 
To kick off the day, iText's Chief Revenue Officer, Tony Van den Zegel welcomed all our virtual attendees with a toast. To follow that our iText CEO Gary Fry, and VP of Customer Success Nieves Canada sat down together and chatted about why we chose the theme "Shake It! Make It!" and how iText gives you the tools needed to mix together with your own code. After shaking it up in your limited edition iText cocktail shaker (of course), the end result is a superb cocktail of content catered exactly to your needs.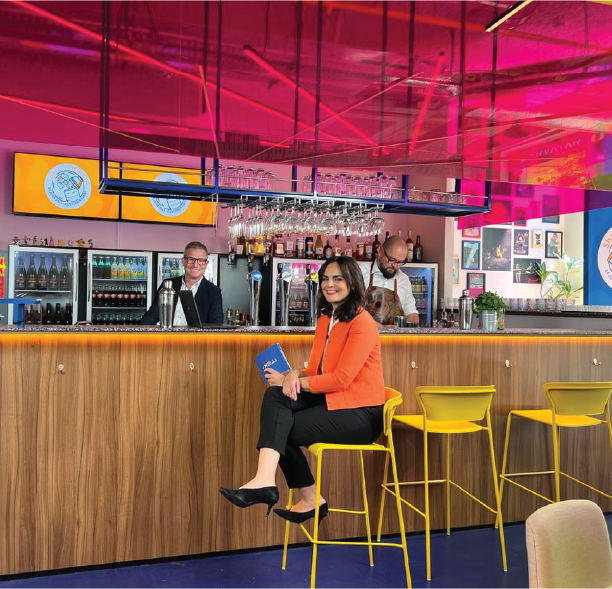 Take a Sip of the Ultimate Product and Technology Cocktail
iText Chief Technology Officer Raf Hens and VP of Products André Lemos took us through the history of iText from the perspective of someone who has been around since the early days. They explained how iText started as a hobby project by a single developer, before evolving into where it currently is today.  
Additionally, the pair touched on what to expect in the future from iText, including some details about our work on a reference Android implementation of iText 7 as well as how machine learning can be used for extraction and recognition in documents. Finally, they explained how AI learning and template-based systems need to exist side by side with each other like a shaker glass and strainer.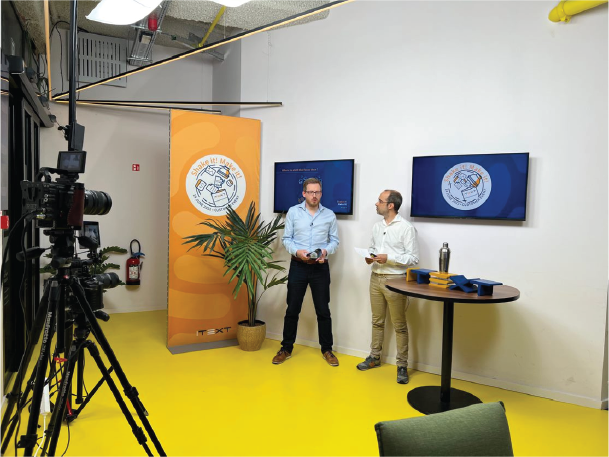 "So, for iText pdf2Data, I would say stay tuned. We've had a recent release and it's now a standalone product. You can try it online, no problem. But also stay tuned for the IDP offerings because that's something that we're actually looking very hard into at iText." - André Lemos iText VP of Products
A Perfect Blend of Open Source and Commercial: Driving Development and Innovation for All
To find the perfect blend for your drink you have to test out all the different offerings available. Al Sterling, iText Presales Manager goes over all of iText's product offerings and how our team, and the open-source community will help your organization find what is the best for you!
If you are just looking to harness the power of PDF, then utilizing iText 7 under AGPL might be what is right for you, but if you need to keep your code private, use iText's closed-source products, or include iText as part of an OEM offering, then our team will work with you to develop a commercial license plan that is customized for your needs.
Commercial licensing also enables access to an abundance of helpful extra add-ons like pdfCalligraph, pdfRender, and pdfOptimizer to name just a few. The mixologists at iText are here and ready to help you get the most out of iText, however, you choose to use it.
"We don't have 'one size fits all' agreements. All of our agreements are totally tailor-made to a customer's particular circumstances." - Al Sterling, iText Presales Manager
Mixologist at Work – Live Coding Session
You talk to your bartender while they make you a drink, why not talk to your developer while they code? iText Research Manager Michaël Demey explained the importance of PDF/A and PDF/UA documents and how using these formats can future-proof your documents and ensure that everyone has access to them.
During a live coding session Michaël shared some bar-room wisdom on the proper steps to take to ensure that your documents are self-contained, future proof, and universally accessible.  
"Language is very important in the context of PDF/UA because you're going to work with screen readers who read text out loud. And you need to specify the language because you don't want an English voice, which I assume is the default for most machines, to read out loud French text, for instance." -Michaël Demey, iText Research Manager
iText DITO and iText pdf2Data: Two Flavors with Multiple Document Variations
The perfect drink mix, iText pdf2Data, and iText DITO. Pavel Chermyanin, the Product Manager of iText pdf2Data and Israel Garcia, Product Manager of iText DITO gave a live demo showing how iText pdf2Data and iText DITO are as good a combination as champagne at a celebration by taking recipes from a cocktail book and creating a great looking menu from that information.
Through the extraction power of iText pdf2Data and the robust capabilities of iText DITO this pair of mixologists had the perfect menu created in no time at all.  
Like every great drink there was a garnish as well when Pavel and Israel announced for the first time that iText pdf2Data will soon be able to output the extraction results from PDF in JSON format, in addition to XML.
"iText pdf2Data has an intuitive, browser-based tool to help anyone, any non-tech person to create an extraction template really easily."  -Pavel Chermyanin, Product Manager of iText pdf2Data
Mix and Match with iText 7: Five Ingredients to Improve Your PDF Recipes
Shake It to Make It with iText 7, pdfHTML and pdfRender!
RadBee Co-Founder and CEO Rina Nir sat down with iText VP of Products André Lemos to discuss how she took a cocktail shaker and shook up a combination of iText products to create an application to allow their users to digitally sign off on JIRA Tickets by harnessing the power of PDF. By utilizing iText 7 Core and the pdfHTML and pdfRender add-ons, this application is now being used in the world of pharmaceuticals to better improve workflows and ensure that all of the necessary steps in the compliance process can be completed in a timely and effortless manner. 
See firsthand how RadBee was able to team up with iText to create this innovative solution, and maybe get some ideas on how you can harness the power of PDF to create the next groundbreaking solution.  
"So, in terms of the feature set that you had and the roadmap that we have made for our product, you had the most mature feature set. And we knew that if we counted on iText for this product, we would not be limited in the future with whatever we want to do with our product." - Rina Nir, RadBee Co-Founder and CEO
Shake Things Up with Microservices and the iText DITO Document Solution
Cymo Director of Operations Wout Florin joined iText DITO Project Manager Israel Garcia for a discussion on how Cymo utilized our iText DITO solution to create an event-driven architecture platform to generate documents for their client Mateco. By utilizing iText DITO, Cymo was able to create a scalable solution for PDF templates that was able to deal with differences in language and capitalize on iText DITO's browser-based editor and low footprint, which is something Mateco required. You can join Israel and Wout to see how Cymo was able to harness the power of PDF and develop the perfect solution for their client.
"The Cymo platform is really about maximizing the value that the customer has when he has an event-driven architecture implemented." -Wout Florin, Cymo Director of Operations
We were happy to have the opportunity to sit down and share our cocktail recipes with those in attendance, but since we know that it can sometimes be hard to meet up with your friends for a drink, we wanted to give all of those who couldn't make it a chance to join us on demand! Join us at your convenience to see how you can shake up your current code base with some iText mixers and make the perfect cocktail to truly harness the power of PDF.  
---
---