Harness the power of PDF
Take full advantage of PDF with the iText PDF SDK
A powerful PDF Toolkit for PDF generation, PDF programming, handling & manipulation. 
The preferred PDF engine for Java and .NET developers, small Enterprises as well as large Corporations and Government institutions.
Image
Developer playground
Introducing the new iText 7 Demo Lab
Perform many common PDF tasks with our free apps. Or, play around in the iText 7 sandbox showing you example code for each function.
Image Template-based document generation
Power up your PDF output
Empower business users to build and maintain document templates. Experience the power of the iText's low-code document generator, iText DITO.
Image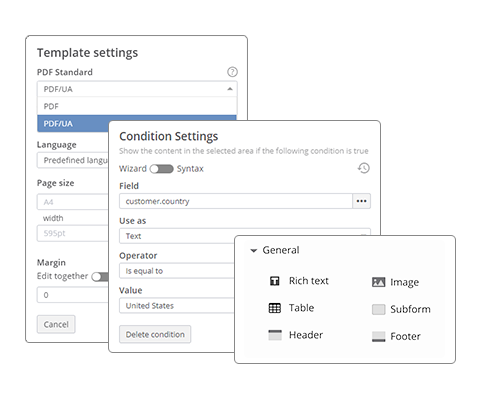 Live webinar
Join our product manager Erwin Buggenhout as he guides you through our high-convenience solution for template-based PDF generation, iText DITO®.
Image