Template-based document generation
Power up your PDF output
Empower business users to build and maintain document templates and assets. Experience the power of the iText's collaborative document generator, iText DITO.
Image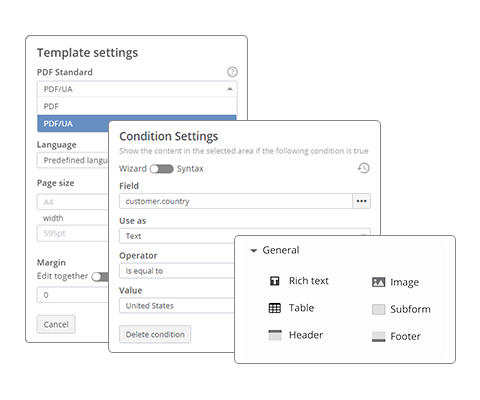 PDF2DATA
Webinar: Data extraction from documents: template-based or AI-based
Discover how everyone can benefit from PDF/UA, the PDF standard for Universal Accessibility. Learn about the requirements, how to validate, different laws and regulations and how to make your documents conformant in a scalable way.
Image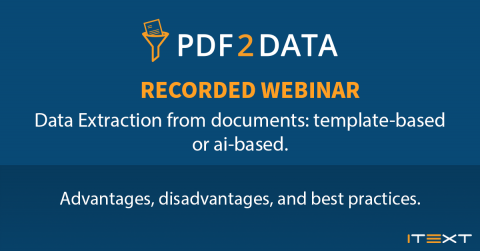 White paper
Embrace microservices and platform services to deploy iText Software efficiently
Image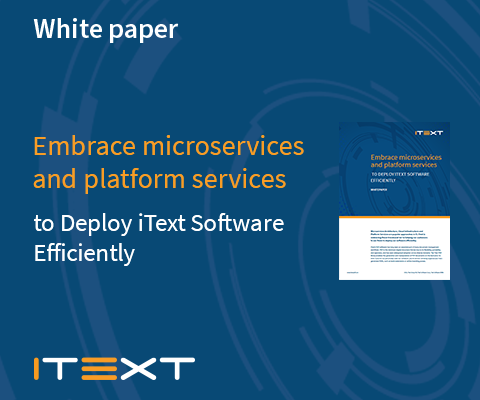 Harness the power of PDF
Take full advantage of PDF with the iText PDF SDK
A powerful PDF Toolkit for PDF generation, PDF programming, handling & manipulation. 
The preferred PDF engine for Java and .NET developers, small Enterprises as well as large Corporations and Government institutions.
Image
New ebook and webinar
PDF/A: Digital documents to withstand the sands of time
Everything on the timeless standard for archived documents: why use PDF/A, the standard's details, popular use cases, areas of application over various industries and an archiving case study.
Image