Each year, more and more open source software is being utilized. There are hundreds of open source licenses, and companies keep changing those licenses. You may be at risk and have security issues if you (and your company) are using open source software which is not known, nor correctly licensed.
How do you keep track of it all to make sure you and your users are properly protected? Do you have the protections in place to make sure you are using open source software properly?
During our upcoming webinar, we will discuss:
The different open source licenses

The different ways to protect yourself and your company, such as:

an open source policy,

bill of materials,

checks of transitive dependencies and updates, and

an internal awareness program

The iText open source software journey as we have also grown and changed over the past 20 years
Who is this for? Software engineers, IT managers, procurement managers, legal officers, IT auditors and others.
Image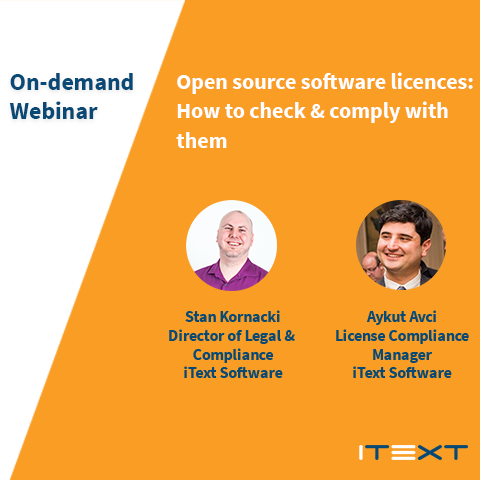 Stan Kornacki
Stan Kornacki joined iText in 2013. Today, he is the Director of Legal and Compliance. In this role he oversees Legal, Compliance and Information Security. iText has grown to gain ISO 27001:2013 certification under his direction. We aim to make sure we understand the everchanging security market and how to best protect our customers from code vulnerabilities, licensing issues and hacks. Stan is a thought leader and promoter of this information to help our users understand how to properly protect themselves as well.
Image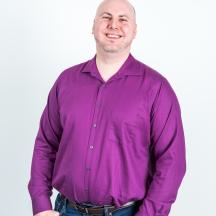 Aykut Avci
Aykut Avci is a computer engineer with PhD degree and has held various roles ranging from the technical manager to Sales in the history of iText. Currently, he is working as License Compliance Manager and his core responsibility is to help create global awareness regarding open source and open source licensing. He collaborates with all sorts of organizations using open source products and provide insights about compliance to their licensing.
Image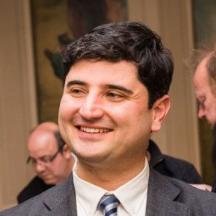 Aykut Avci
Global License Compliance Manager