At  the inaugural iText Fireside Chat on Oct 21 , 2021 | 4 PM CEST - 10 AM EDT - 7 AM PDT (#1 in an ongoing series), enterprise industry leaders with experience in software development and document management will discuss security and digital signing of documents across industries. During the introduction, the moderator will discuss the statistics mentioned in this Finances Online article which indicate an enormous growth taking place in the global electronic an digital signature market. After this, the panel will share their views and experiences on signing digital documents, related document security concerns (such as secure redaction), but also where they expect technology to take us in the future.
 We are proud to confirm the following enterprise industry leaders who are going to participate in the first iText Fireside Chat:
Colin Steele
Colin Steele is an experienced technology media professional with an extensive background in editorial strategy, social media, public relations and journalism. As head of content at York IE, he directs content strategy, advises services clients and serves as editor-in-chief of Fuel News. Prior to joining the company, Colin was a PR and social media manager at Oracle and an editorial director at TechTarget, where he won multiple ASBPE Azbee Awards of Excellence. He began his career as a reporter at local newspapers in the Boston area.
Colin is a graduate of the S.I. Newhouse School of Public Communications at Syracuse University and a huge fan of Dave Matthews Band. He lives in Massachusetts with his wife and daughter.
Image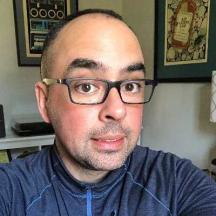 Colin Steele
Head of content, York IE
Tage Borg
Tage Borg, is CTO at the e-signing provider Scrive. He has over two decades of experience of building online services in roles ranging from developer to CTO. He is currently based in Stockholm, Sweden.
Image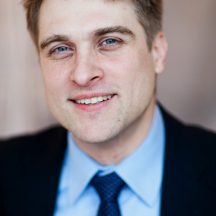 Jay Schiavo
Jay Schiavo is an industry pioneer and global leader in identity-based digital security. He has been serving the industry since 2004, and was integral in developing the technology that enabled an SSL/TLS offering for hosting companies, service providers, and other partners. Jay and his team are now shaping the future vision and strategy making it easy for customers to consume our solutions across the Entrust SSL, PKI, and Digital Signing portfolios.
Jay Schiavo holds a MBA in Business Administration and Management from Northeastern University where he also earned his undergraduate degree, and coaches hockey in his spare time.
Image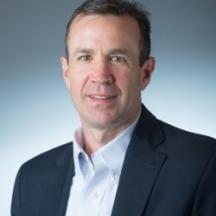 Jay Schiavo
Vice President of Product and Markets - Certificate Solutions, Entrust
Tomás García - Merás Capote
Tomás García-Merás is an eGovernment expert mainly focused on cryptography and security. He has worked on many eSignature and blockchain projects for different Spanish public administrations, while collaborating on projects like MAME and organizations like Recreativas.org about videogame preservation and ROM dumping.
He's a strong open source supporter, a proud INCIBE's "cibercooperante" and an active speaker on almost any disruptive technology which can be used to improve our lives.
Image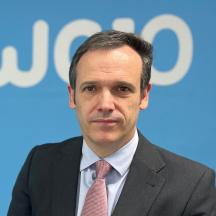 Tomás García-Merás Capote
Client Account Leadership Manager, Accenture
Raf Hens
Raf joined iText in 2012 as senior software engineer. He then became director of engineering, overseeing the technical and product roadmaps of the iText technology. As the company grew, he set up the new product management department which became responsible for the positioning of iText 7 and the development of new products. Under his leadership, iText has launched its very first diversified product, iText DITO.
You'll find Raf during the winters on the slopes, where he loves to ski with his family.
Image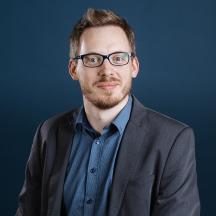 Raf Hens
Chief Technology Officer