We are back and recuperated from Devoxx US in San Jose, CA.
Although we are regulars at some of the Devoxx events, we were happy to attend the first US version. Our minifigs worked hard to set up a fun experience this year.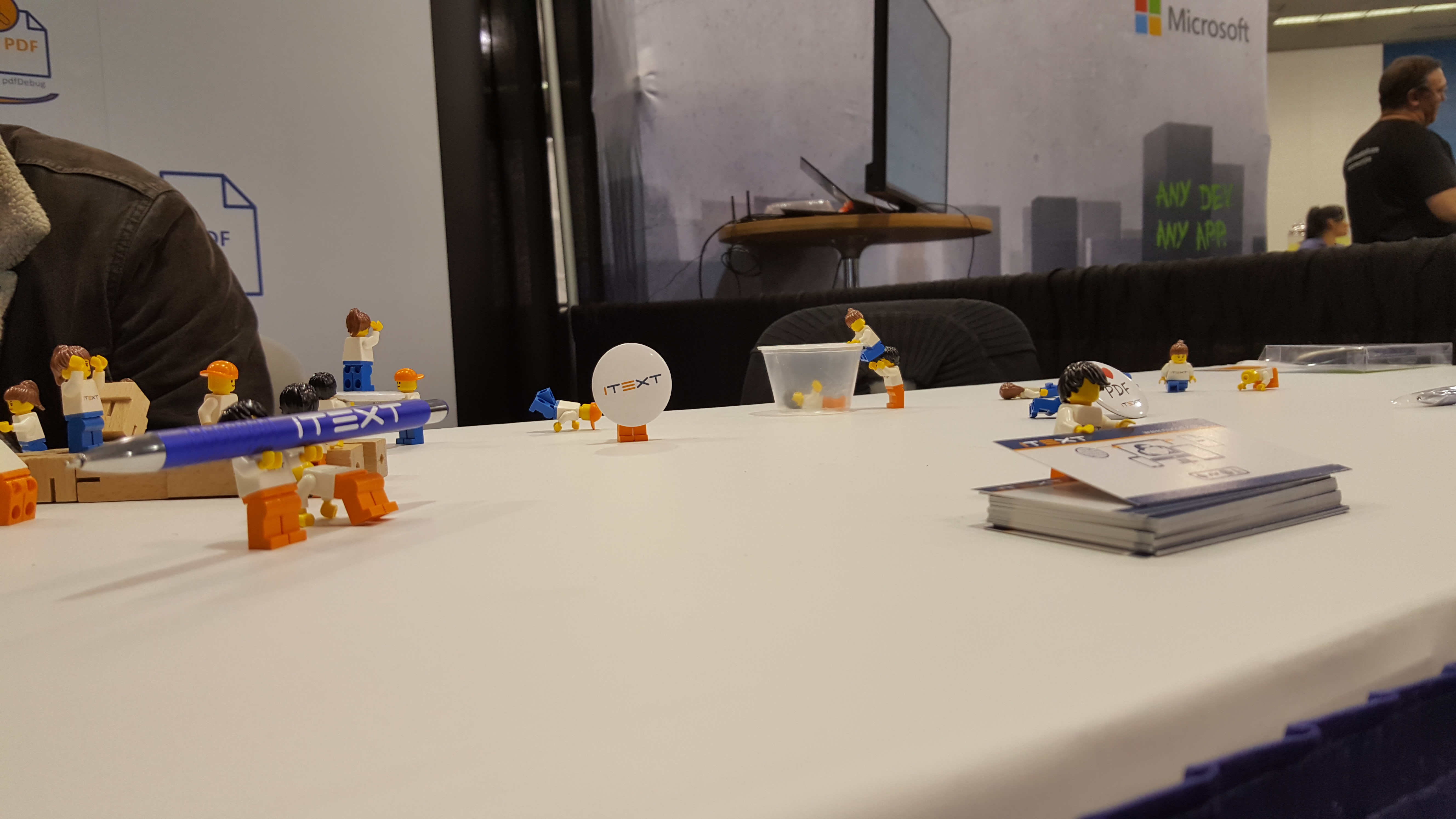 We had our first ever iText photobooth at the event, and it was a hit. If you want to see all of our photobooth pictures you can check them out on our Facebook page.
We also had a popular raffle for some lego sets, that had some pretty happy winners.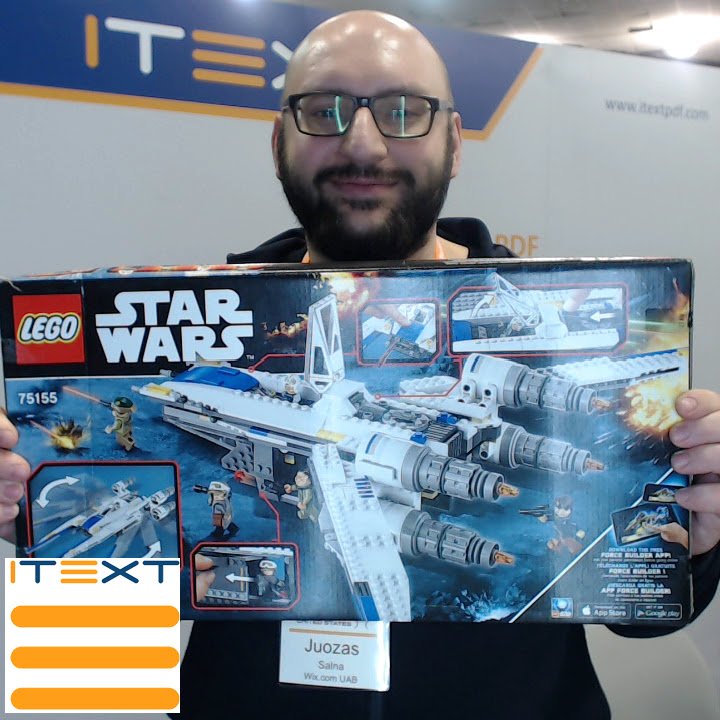 All in all, we had a great time talking PDF with you. For those of you that were also attending the Eclipse event, we recommend checking out our FREE pdfDebug download for Eclipse. It allows you to see the content streams and structure of your PDF, in real time. Saving you both time and headache.
---